Graham Reid | | 1 min read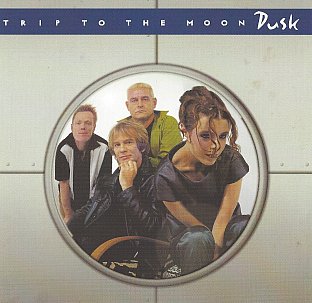 One of this country's quiet achievers -- so quiet that other than his radio presence on RNZ he goes past most people -- is Trevor Reekie, formerly in Car Crash Set, founder of Pagan Records (early signings were Bic Runga, Greg Johnson and many others whose careers took off) and the man helming his ocassional recording projects Cosa Nostra/Cosa 2/This Thing of Ours and Trip to the Moon.
Reekie is a collaborator rather than an ego in overdive and across those Cosa/Trip albums you can find pals like Nigel Riussell (CCSet, Body Electric), fretless bass player Johnny Fleury, Greg Johnson, vocalists Dubhead, Bobbylon (from Hallelujah Picassos), and Tuffy Culture . . .
TTTMoon is the longtime and when-it-suits-them project of Reekie and keyboard player/drum machine man Tom Ludvigson and they walk a line between gentle electro-pop, ambient nu-jazz, cool soul and more.
If somehow their eclectic approach has gone past you then here's you cheap introduction.

This '99 album -- which includes a trip-hop version of Sexual Healing with Rachel Weatherley and Bobbylon, and a track entitled You Can't Make No Living Playing Jazz -- is just $8 at JB HiFi stores here.
From jazz through trip-hop to dub influenced sounds and beyond (all delivered with astute economy, the seven minute I Can Change notwithstanding) this is a typically understated and enjoyable outing where Reekie's name is written no larger than those guests.