Graham Reid | | <1 min read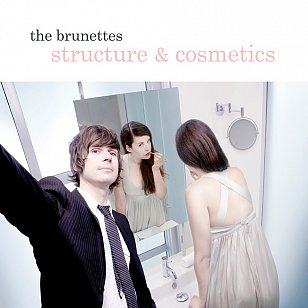 There has been quite a developing lineage of what we might call cute-pop in New Zealand, and we could trace it back to the delicate and thoughtful Caterpillar and Butterfly albums by the Tokey Tones on Auckland's Lil' Chief Records.
Cute-pop continues today with the likes of Princess Chelsea and Jocee Tuck, but after the short-lived Tokey Tones it fell to the Brunettes to carry the banner, but with a little more lemon alongside the sugar.
One of the Brunettes' excellent albums -- some might say it was their best -- was Structure and Cosmetics of 2007, and at the time Elsewhere was (and even now still is) enthusiastic.
As with the best cute-pop, there's an acerbic taste in the lyrics despite the musical surfaces being charming and clever.
We bring this to your attention now because this classy little item is just $5 at JB Hi-Fi stores here.

If they went past you -- or you just loved it and want to get a cheap copy for a pal -- then here it is.
So cheap you might want to pick up Nashville by Josh Rouse which we saw right beside the Brunettes and that was just $7.