Graham Reid | | <1 min read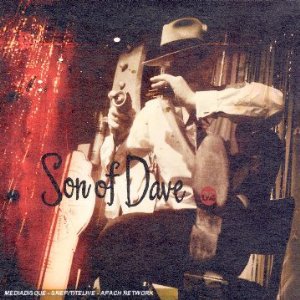 In the last couple of years this UK-based Canadian-born singer-songwriter (aka Ben Darvill, formerly of Crash Test Dummies) has conjured up the spirit and sound of old bluesmen punctuated with raw harmonica and to his beatbox vocalising or the thump of his shoes on the floor.
He's played a couple of hundred live gigs ("on four continents" according to the liner notes), appeared on Jools Holland, and has supported Supergrass and the Jon Spencer Blues Explosion.
He's also turned down KT Tunstall twice (too busy apparently) and on this exciting third album features Martina Topley Bird on Devil Take My Soul.
He wrote most of the 11 tracks here, but among them are covers of Robert Johnson's Crossroad Blues, Elmore James' Rollin' and Tumblin' and Muddy Waters' Mannish Boy . . . all songs which have been much covered but to which he brings an elemental 21st century spin through beatbox. (His wispy version of Crossroad Blues isn't much cop though.)
But expect to hear more from this guy who was described by the Guardian Guide as "Tom Waits meets John Lee Hooker on a night out with [UK beatbox star] Killa Kella".