Graham Reid | | <1 min read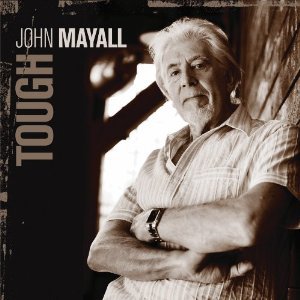 Given this seminal blueman's low profile in the marketplace this past decade or two, it can only be his impending New Zealand tour which has seen the Antipodean release of this, his 57th, album. Yes, 57 -- and that doesn't count compilations.
You'd expect by now that John Mayall might have run out of things to say, but not at all. Here he addresses the economic downturn (Tough Times Ahead), his alcoholism (Slow Train to Nowhere), his dislike of hip-hop (That Good Old Rocking Blues) . . .
Always an astute picker of guitar players (his scouting didn't stop with Eric Clapton, Peter Green and Mick Taylor in the Sixties), here he has the hard and seasoned Texas player Rocky Athas who brings some sting and venom.
But it is in the slower and more coiled material (How Far Down) and the fiery jazzy An Eye for an Eye where this album really shines.
No one has any right to expect a great album from Mayall at this point in his career (he's 76), and to be fair this isn't a great album. But it is far from a workmanlike offering and when it fires on all cylinders you can understand why Mayall -- live at least -- still commands a loyal following.
(For a truly great Mayall album check Blues From Laurel Canyon, an Essential Elsewhere album)