Graham Reid | | <1 min read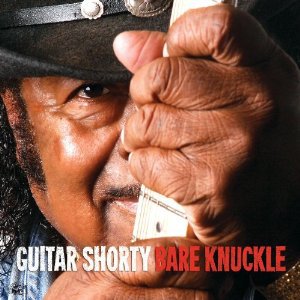 They used to say "when the times get tough, the songs get soft" – but hard times is good times for the blues which articulates the concerns of the downtrodden.
And the US economic downturn means hard times which this 70-year old, electric and electrifying guitarist/singer from Texas (on a Chicago label) addresses bluntly in the opener Please Mr President ("lay some stimulus on me") and picks up on a more personal level in the gritty Too Hard to Love You ("I just can't make enough money for you . . I work all day like a prisoner").
Elsewhere he (rather too often) nails customary blues concerns of cheatin' women (The Sting, True Lies, Too Late, Betrayal) which he delivers with anger and agony while peeling off white-heat guitar solos in the manner of the T Bone Walker-Hendrix-Stevie Ray Vaughan lineage.
Slow Burn is menacing post-Iraq blues about the lack of work opportunities for returned troops ("so you start to give in to the rage again") and Texas Women is a raunchy salute to those hard-to-tame gals who "deep down just need a real man".

This is unashamedly tough, hard drinking, urban blues and Shorty's urgent guitar and vocals make this compelling and contemporary.
The blues has seldom sounded so necessary than when this man is unleashed on a lousy economy and worse women.