Graham Reid | | <1 min read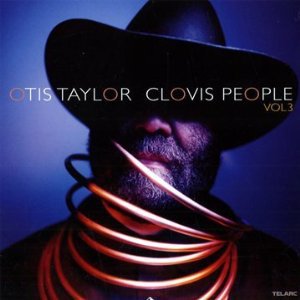 First, there is no Vol 1 or Vol 2, but this addition to Taylor's catalogue of "trance blues" which follows the excellent Pentatonic Wars and Love Songs of last year is certainly a welcome one.
Taylor takes a very different view of the blues: while others see it as an idiom with strict stylistic codes if not chord progressions, guitarist-singer Taylor regards it as a feeling to conjured up a message and so here, as before, he brings in unexpected instruments (cornet, pedal steel) into the orbit of tough, urban blues where the concerns are the reality of life in the 21st century inner-city America.
Here is the phonecall to a mother to say her son has been shot dead in the playground, a remembered place where black and white could sit together, a mother threatening a dealer in a school playground . . . and the universals of love, dreams of freedom, heartache . . .
And all these come at you in what sound like angry or sad tone poems of ambient blues grooves and textures shot through with guitar (sometimes from guest Gary Moore), organ, cello, violin and djembe (Taylor his own African-style touring ensemble) and hard percussion.
Otis Taylor is very different kind of blues musician, but one who has extended the contract in a highly original, compelling and sometimes demanding way. A mood piece.