Graham Reid | | <1 min read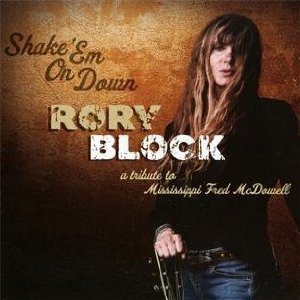 Singer-guitarist Rory Block learned directly from Mississippi John Hurt, Son House, Bukka White and others and here – through originals and retooled covers – acknowledges the great innovator Mississippi Fred McDowell who (despite singing I Do Not Play No Rock'n'Roll) influenced blues-rock musicians like the young Stones, and tutored Bonnie Raitt.
Block met him at a formative stage in her life so this comes from an honest place.
Get past the lack of grit in her voice in places, concentrate on her country-blues and slide guitar, and this is a fine tribute with extensive, thoughtful liner notes.
Like the sound of this? Then check out this.