Graham Reid | | 1 min read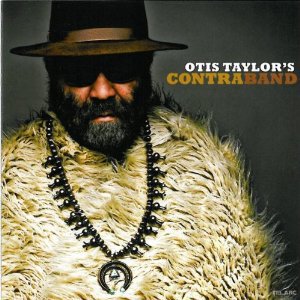 Singer-guitarist Taylor is nominally posted here under Blues in Elsewhere, but -- as always, see previous reviews here -- he doesn't easily fit into the prescription, broad though it might be.
Here, for example, he leans towards African sounds on Yell Your Name (just him, drums and cornet on a chant-like song) and sometimes has a djembe player alongside pedal steel, organ and fiddle.
Taylor is the kind of guy who conceives a song ("a young black blind piano teacher lives with an older white man", "a black soldier, after fighting abroad in World War I, realises he has never seen Africa" or "a man begs a woman for compassion after a hard life") and then finds the voice, style and instrumentation to convey the idea.
He has a profound sense of history also: Contraband Blues is described as "during the Civil War, some slaves who escaped to the North were held by the Union Army as contraband, the same as captured property" and Romans Had Their Way is "if the Romans had their way in war, would we still be here today?"
Many of these songs work over repeated guitar or rhythmic figures and have a hypnotic quality, enhanced by Taylor's occasionally high and soft voice. This isn't blues which barks at you, rather he draws you in. He's a storyteller too.
Of course he does unleash hell'n'fury sometimes (I Can See You're Lying where guitarist Jon Paul Johnson lets fly) but Taylor is a someone different and special, and this is another album which delivers the unexpected. Which, ironicaly, is what you'd expect from him.
Make the time to discover Otis Taylor. He offer "blues" with a difference.
Like the sound of this? Then check out the link to his previous albums or try this guy.