Graham Reid | | 2 min read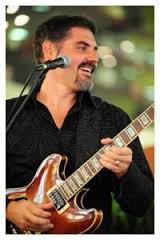 Because of so many other pressing commitments, Elsewhere missed acknowledging the blues journeyman Darcy Perry when he played a few shows with his band during Blue September.
But he has re-released digitally every track he had ever recorded along with two previously unreleased live albums.
And there is also the new album Eleven Long Years, the title of which nods to just how long he has been in the blues game.
Hamilton-based, Perry mixes up country and urban funk into his take on hard-edged, sometimes Chicago-influenced, blues, and writes memorable originals.
Singer-songwriter and guitarist Perry began his recording career with the album Blues 4 Dad to acknowledge his then-late father, and since then he has been a prolific recording and performing artist with his Darcy Perry Band.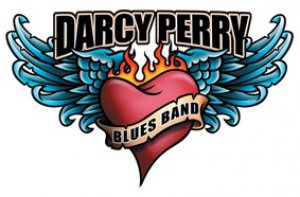 Growing up in Te Kuiti, he took to guitar at an early age and right from that debut album he has been winning high praise from local writers ("a stunning record" wrote Ivan Slavov at Amplifier about the band's second album Don't Hold Back) and from Tom Hyslop at Blues Review in the US who hailed the unplugged guitar and harmonica album Too Many Hard Miles which Perry recorded with Craig Bracken.
The Darcy Perry Blues Band's Heavy Rain has long been a particular favourite at Elsewhere (when I played tracks from it frequently on Kiwi FM people would always request more) and it also won praise from Grant Smithies in the Sunday Star Times: "A mix of driving up-tempo cuts, slow ballads and New Orleans boogie, there's some great playing here, with scorching solos from Perry's own guitar and some great support from the band's Norwegian pianist Simen Taylor [aka Simen Aanerud] and harmonica player Craig Bracken. Perry's voice is impressive too, strong and husky."
It's a measure of the man that over the decade-plus he's been playing Perry has kept a regular roster of players which includes Bracken, his guitarist brother Regan Perry (a solo artist and formerly in Cornerstone Roots), keyboard player Taylor and bassist Paul Merriott.
The Perry band has also had hot guests such as trombonist Rodger Fox, trumpeter Kim Paterson and Chicago harmonica player Doc Span join them on albums. Miriam Clancy appeared on their acclaimed Phoenix album about which the Waikato Times observed, "The Darcy Perry Band have reached greater heights than ever before with the release of Phoenix."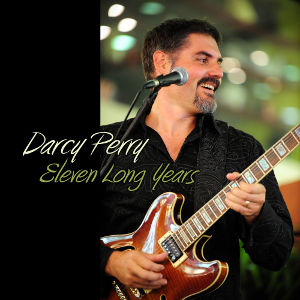 Admirably Perry doesn't pretend to be something other than an antipodean blues merchant (the new album includes Blues on Broad Beach) and his themes are simultaneously universal but feel quite local.
Of his latest album Perry says, "I think of it as a patchwork quilt of many colours. Individually, each song has its own quality. Together, it's a mosaic of my life. Eleven Long Years is a gift to my family, friends, musicians and music fans who have supported the band from the beginning."
Time to accept his gift.
For the complete Darcy Perry discography (and to purchase albums) check out his website here.