Graham Reid | | <1 min read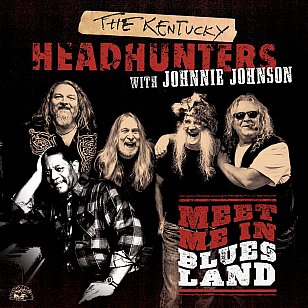 Here's one literally pulled from the vaults, a decade after the death of pianist Johnnie Johnson who was there for all those classic, early Chuck Berry sides.
In the Eighties and Nineties, Johnson finally enjoyed a career under his own name (Johnnie B. Bad from '92 is excellent) and along the way became friends with the Kentucky Headhunters.
The story behind this album is that the day after played at a show in Texas with the Rolling Stones on Honky Tonk Woman he flew down to Kentucky to sit in with the Kentucky Headhunters whom he met over a decade previous.
The sessions for the album Soul just kept rocking on and a whole album's worth of material with Johnson -- this belatedly released one -- was recorded.
This is archetypal good time Southern blues'n'boogie in which the guitar band leave ample space for Johnson, and they offer their distinctive take on Berry's Little Queenie alongside a bunch of crowd-pleasing originals (Party in Heaven, the slow roll of the title track).
If some of these songs work highly familiar grooves, riffs and sentiments it only serves to highlight the pleasure these people took in each other's company as they found common ground in r'n'b and Southern country-blues.