Graham Reid | | <1 min read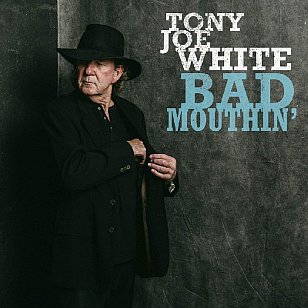 Those who go to Tony Joe White concerts are really into his music. They have to be because there is no "act": He just sits down and plays guitar, often deep in shadow and wearing a head hiding hat.
So for those longtime fans of his particular style of swamp rock and country-blues this album catches him much like that, just him and guitar for the most part (sometimes with drums and harmonica), and with a few snatches of studio mumble. Actually it was recorded in a barn.
This is TJW very up-close.
He takes that low rumble and distinctive guitar playing to 12 stripped-down blues songs which includes an earthy Baby Please Don't Go and a searingly sensual take on John Lee Hooker's Boom Boom with a thumping drum part and that coiling swamp guitar.
And there are two Elvis-associated blues: Big Boss Man and a version of Heartbreak Hotel which is straight out of the Delta and fits in effortlessly in this context.
TJW has had to recently cancel a tour because of illness but this is the essence of the man distilled down to bare elements.
Pretty extraordinary.