Graham Reid | | <1 min read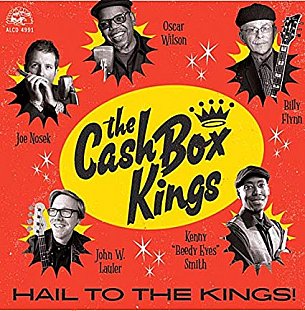 Just a consumer service here: this is a stacked thick, 13-song collection of Chicago blues on the Alligator label fronted by singer Oscar Wilson and harmonica honker/singer Joe Nosek who wrote almost everything here – and although within the genre of hard-edged blues they bring a smidgen of rockabilly in places – and deliver with energy, singalong pleasures and some hints of salaciousness.
They slow-burn on Smoked Jowl Blues (which sounds like it was written in the Forties) and there are lyrics about women, whisky and wine everywhere.
So no envelope pushed but usefully raw Chicago blues (with a Delta spirit in places) if it is either new to you or you just can't get enough.