Graham Reid | | 2 min read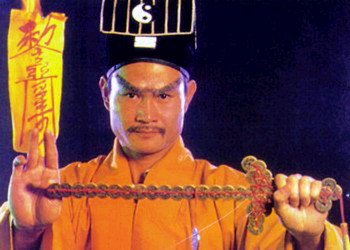 Those who knew Hong Kong actor Lam Ching-ying describe him as disciplined and often severe, generous to his colleagues, but so private that when diagnosed with liver cancer in mid-1997 he didn't even tell his closest friends.
He died that November, aged 45, and his pallbearers included actor/director Sammo Hung and Jackie Chan. At his request, his ashes were flown to the United States for burial along with his favourite sunglasses and a calligraphic tribute which read "One Smile Returns to the West".
Lam was central in Hong Kong movies for two decades and left behind dozens of films, some pretty odd.
He studied at the Peking Opera School for five years and at 17 became a stuntman/action choreographer at the Shaw Brothers studio. Two years later, he joined the production house behind Bruce Lee's 1971 smash Big Boss, in which he had a supporting role.
Lee was so impressed he made Lam his personal assistant and co-action choreographer on Fists of Fury and Enter The Dragon.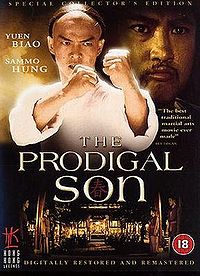 After Lee's death, Lam joined Hung's crew for a series of Hong Kong classics, including the strange but enjoyable 1982 film The Prodigal Son, in which he played a martial arts master who is also a female singer in an opera company.
As the effeminate, but lethal, central character he steals the show.
Three years later, he played a Taoist priest (and kung-fu expert) in the equally strange Mr Vampire -- part-dark drama, part-comedy -- which launched a wave of vampire kung-fu movies and a number of sequels in which he starred.
An English-language version was mooted but arguments over money for the European cast and language problems meant the film was dropped.
Lam was disappointed -- this could have been his international breakthrough -- but went on to many other Hong Kong action flicks, including Eastern Condors, a tribute to The Dirty Dozen.
He also taught martial arts to Michelle Yeoh, turning her from a ballet dancer and beauty queen into the action star who appeared in Crouching Tiger, Hidden Dragon. Mr Vampire and The Prodigal Son are now available in the Hong Kong Legends special edition DVD reissue series, and are well worth checking out.
The Prodigal Son is in fact four films in one: pastoral comedy in a small town; slapstick when portly Hung appears (check his hilarious Chaplinesque sequence writing calligraphy while hanging from the ceiling); a revenge drama, and something akin to a bizarre Peking Opera.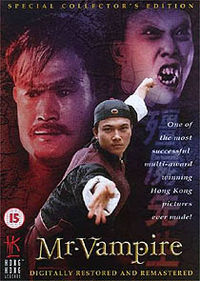 Innuendo is laid on thick when the fat girl (named Twiggy) appears.
Mr Vampire is considered Lam's classic film but is something of an overlong vampire-comedy in which the undead eventually arrive after some romantic and slapstick side plots, and there's a mysterious flying courtesan.
But it's hard to feel scared of vampires which hop around like rabbits. You can just outwalk them, if you haven't fallen over laughing first.
However their curious presence gave rise to a whole sub-genre of hopping vampire movies out of the Shaw studios. And, oddly enough, hopping vampire parody films.
You'd have thought there was so much self-parody that another layer was uncalled for.
But the late Lam Ching-ying, all scowling countenance and flying feet, is the real star in these two. And in these two films you can see the late legend.