Graham Reid | | 5 min read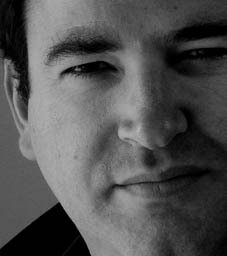 After John Psathas won best classical album of 1999 at the New Zealand Music Awards in March, nothing happened.

No arts writers called wanting to profile this prolific composer, sales of the album Rhythm Spike on the independent Rattle label didn't jump, and no critics decided to belatedly acknowledge this exceptional album which, on initial release, had only one print review. Even now, there have been only two.

Certainly Rhythm Spike received good airplay on the National and Concert programmes, says Rattle's Tim Gummer, and he admits it is a small label which doesn't have the means to promote its albums. But increasingly he's feeling the album went into dead air as far as the critical community was concerned. Out of the initial pressing of 1000, around 30 copies - in two waves, the second after the music award - were sent to reviewers and arts writers.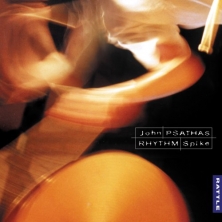 "Stickers on the album mentioning the award now might be making a small difference," says Gummer "but we are still selling only between 20 and 30 a month, about the same as before."

However, Gummer concedes that, unlike pianist Dan Poynton whose You Hit Him He Cry Out on Rattle won best classical album at the '98 awards, Psathas isn't a performer who can get out and promote his work.

Psathas - aged 33, raised in Taumaranui and of Greek heritage - is a lecturer at Victoria University's School of Music and is this country's most internationally performed composer. He finds the critical indifference frustrating but isn't overly troubled by it.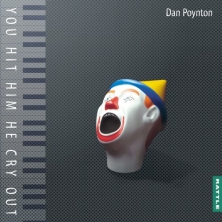 "Not really," he says, "because I'm very ideological about what I'm doing. A big part is staying out of the public eye so if there is interest it's because of the music and not me, which is frustrating for people who make CDs or publish scores and need you in the public eye.

"We're in an interesting time because art music is starting to be noticed by a wider audience. Someone like Gareth Farr has had a lot to do with that. Gareth made people aware there are living composers, but with Gareth there's the tag of a whole other notoriety," he says, referring to Farr's alter-ego, the drag-glam Lillith.

"If you work on those lines I'm one of the least interesting people in terms of the media: I'm married, got kids, a mortgage, all those boring things, and there's not really anything to latch onto for a headline."

Yet he might have expected someone to be interested in his movements. Right now he's in Italy as an invited member of an international jury for a composition competition at which one of his works will be performed.

Then he goes to Britain to meet percussionist Evelyn Glennie, who has commissioned him to write a concerto for percussion, piano and orchestra.

In August he's back in Italy for the premier of the concerto he was commissioned to write for jazz saxophonist Michael Brecker and then he goes to Greece to write.

It's an exciting four months and unprecedented for a New Zealand composer, even for one such as Psathas whose works have been performed in Japan, Alaska, Jakarta, Hong Kong and Tel Aviv.

Psathas thought an equivalent in the sports arena would be trumpeted loudly, so he approached reputable TV documentary-makers to see if there would be any interest. Nothing happened.

Psathas attributes his international profile in part to his Greek heritage. It makes his music unique - "not that it uses Greek modes but it has a kind of outgoing, hotblooded, libido quality" - and, because of his heritage, he has always looked beyond these shores.

That's also been necessary because contemporary classical music requires committed performers, and performances in a sustaining environment which this small population can't support.

Psathas' work has been performed here - his Te Papa fanfare opened our national museum, the Auckland Philharmonic Orchestra and 175 East New Music Ensemble played his work last year - but his successes have mostly been offshore and his most visible champion is percussionist Glennie, sometimes up to half her programme coming from Psathas.

The diversity of his music, performed on Rhythm Spike by the NZ String Quartet, pianists Michael Houstoun and Dan Poynton, and others, has sustained on-going interest.

Psathas did a performance degree in piano at Victoria ("but haven't pursued it") and considers himself "a failed percussionist" which he studied by transcribing from rock and jazz albums. He paid his way through university by playing jazz piano which also feeds into his autograph style.

"Performers come off stage and people say, 'Were you improvising that?' and the temptation is to say, 'Yes.' But it's all written down, although it comes out of the spark you get when good improvisers get together."

Musicians acclaim his vigorous style for an immediacy which doesn't trivialise the art aspects.

And contemporary classical music is bringing audiences back to the concert halls.

"Orchestras are struggling everywhere but the smart ones - and I'm saying this because it's in my favour to say it, obviously - have figured out that the way forward is new music. You can't remain a museum, you can't just bring out the historic artifacts.

"The NZSO is getting on to it now, but the APO have always made a feature of New Zealand music and have done well because they're not scared of it."

Glennie comes to him frequently: "And I know she can do anything, so it's a symbiotic thing. The reason people ask is because my music is complex and fast. It makes them look good because it's exciting."

He notes Glennie's new CD is entirely improvised, so he is leaving room for her to improvise passages, an opportunity he relishes.

"The other piece I've just finished is the concerto for Brecker who is a great improviser so it would be dumb for me to write a whole bunch of notes for him. What's smarter is to write an environment in which he can improvise."

These days, with so many international and local commissions coming his way, Psathas can be selective. The day job allows him the luxury of not grabbing everything.

"But what happens now, and I think this is utterly fair, is Creative New Zealand look at me and say, 'This guy earns money - he's not desperate for a grant,' and they've got 300 others who wouldn't be able to do their pieces if they didn't get a grant. I understand that - but what it also means is I have to stay at varsity."

Something did come from winning that award.
He has been approached by other record companies, so "the one positive spin-off is it is easier to do the next. But Rattle made no compromises and the album took as long as it did and is as good as it could be."

And the award looks good on the increasingly impressive CV he presents internationally?

"Absolutely."
For more, and more recent on John Psathas, go here.