Graham Reid | | 1 min read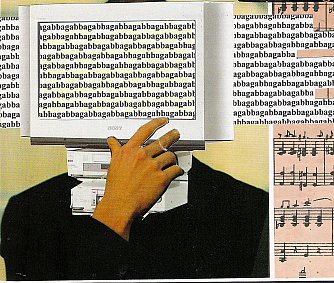 In recent years the annual APRA Silver Scroll award night for songwriters has expanded into acknowledging New Zealand finest contemporary classical compositions, and to acknowldge these composers we include their work here.
"SOUNZ is thrilled that APRA provides this opportunity to recognise recent New Zealand compositions and highlight their outstanding levels of creativity and inspiration," says Julie Sperring , SOUNZ Executive Director.
"The judges had a very hard time choosing this year. The number and quality of entries was extremely high – and the award covers a diverse range of work from solo, chamber, ensemble, choral, opera, orchestral, electro-acoustic to multi-discipline and more."
The 2013 APRA Silver Scroll Awards will be held at Vector Arena in Auckland on Tuesday 15th October, and will be live-streamed via NZ Herald Online.
And the finalists in the Sounz category are are . . .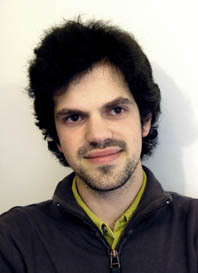 Lightbox for piano trio composed by Karlo Margetic.
Karlo (right) holds degrees in composition and clarinet from the New Zealand School of Music.
He has previously received a number of prestigious awards recognising young composers.
He currently lives in Wellington.
For audio and further information about Lightbox see here.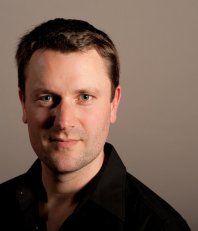 Timedance; a collaboration between Daniel Belton (choreographer/filmmaker), Michael Norris (composer), Good Company Arts and Stroma, resulting in a major work combining live dance, live music (for two violins, cello and piano ), electronics, and projected film.
Michael (right) has composition degrees from both Victoria University of Wellington and London City University.
He won the Douglas Lilburn Prize in 2003, a nationwide competition for orchestral composers and currently lectures in composition at the New Zealand School of Music
For performance footage and further information about Timedance see here.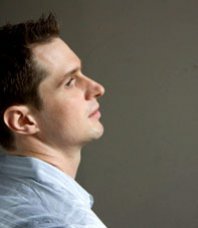 Triple Concerto for piano trio and orchestra composed by Chris Gendall.
Chris (right) is a fourth time nominee, and received the SOUNZ Contemporary award in 2008 for his work 'Wax Lyrical'.
His works have been performed in New Zealand, Europe, Japan, and the United States.
For audio and further information about Triple Concerto see here.
More information on these finalists and previous winners is online at sounz.org.nz