Graham Reid | | 3 min read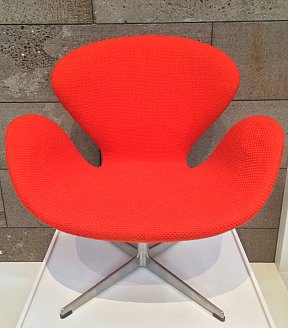 When John Lennon wrote Norwegian Wood in 1965, the song may have alluded to an affair he'd had but the title reference was very specific. It was to the fashionable Scandinavian design of the period.
By the mid Sixties furniture and fashion designers, artists and architects from that broad region north of central Europe were creating functional and decorative work which was considered the epitome of style and aesthetic elegance.
Designers like Eero Saarinen and Alvar Aalto (from Finland), Finn Juhl, Arne Jacobsen and Peter Hvidt (Denmark) and Stig Lindberg and Berndt Friberg (Sweden) enjoyed global acclaim.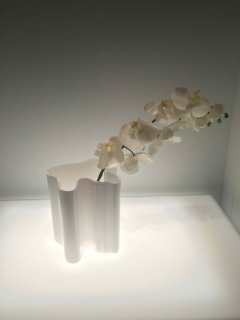 The cool refined style reached New Zealand the year before Lennon's song when Danske Møbler opened its first store in Auckland in the new 246 Mall on Queen St.
The exhibition Nordic Cool at National Gallery of Victoria in Melbourne – which runs through until December 31 2015 – pulls a small, finely focused cross-section of such work from the gallery's own collection and puts the spotlight on iconic chairs, glassware, elegant cutlery sets, glassware and pottery.
There are also art objects such as Henning Koppel's sleek Fish Dish about which he said, "Practicality is not the primary goal when you make a serving dish like this.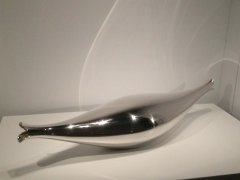 "My serving dish is a work of art and it should be a delight to see. You display it, look at it, enjoy it every single day. It is not supposed to be put away in some cupboard. In my opinion beauty is the first thing to strive for in everything".
That notion of understated beauty is a hallmark of the exhibition and aside from boldly patterned curtains and mini-dresses (which are very much emblems of the swinging Sixties) these designs seem timeless.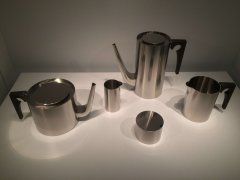 They are the balance of form and function where designers and manufacturers explored the malleability of plywood and the natural tones of wood, notably pale beech, darker oak and mahogany.
Furniture designers produced chairs and couches which were smart, minimal and comfortable. Many of them, such as Jacobsen's famous Swan chair – designed in '58 and going into production a decade later – are considered art objects and sculptural statements as much as functional furniture.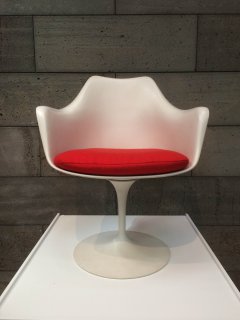 Tellingly, the first object most visitors will see is Saarinen's equally famous Tulip armchair standing on its pedestal-like base. It is almost an emblem for the design innovation of the period and Saarinen – unlike Aalto who worked mostly with wood – embraced the new possibilities of moulded fibreglass and aluminium.
If principles of craftsmanship and what the curator calls "unmannered charm" seem a running thread throughout, it is also worth noting the diversity within the ethos as designers and manufacturers drew as much on the craft traditions of the region as the possibilities of new media in which to work.
Perhaps this is why, for example, the unadorned tableware of Jacobsen – who trained as an architect – where the emphasis is on line and clarity of form look as contemporary today as they did half a century ago.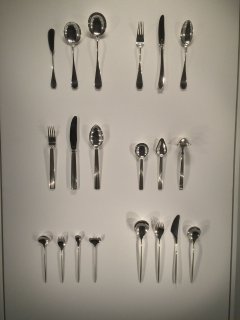 Or why the silverware seems as at home in a display case as it would be on a table.
If all this is too much refined simplicity however, then the visitor should check out Exquisite Threads at the NGV which runs through until July 12. It is three centuries of English embroidery and includes a ballgown designed by Norman Hartnell for the Queen during her Commonwealth tour of the Fifties. Or maybe A Golden Age of China; Qianlong Emperor 1736-1795.
Both of these exhibitions guarantee sensory overload.
Afterwards though you may well conclude like John Lennon – and generations that did also – "Isn't it good, Norwegian wood".
Nordic Cool: Modernists Design from the NGV Collection is at NGV International, Melbourne until December 31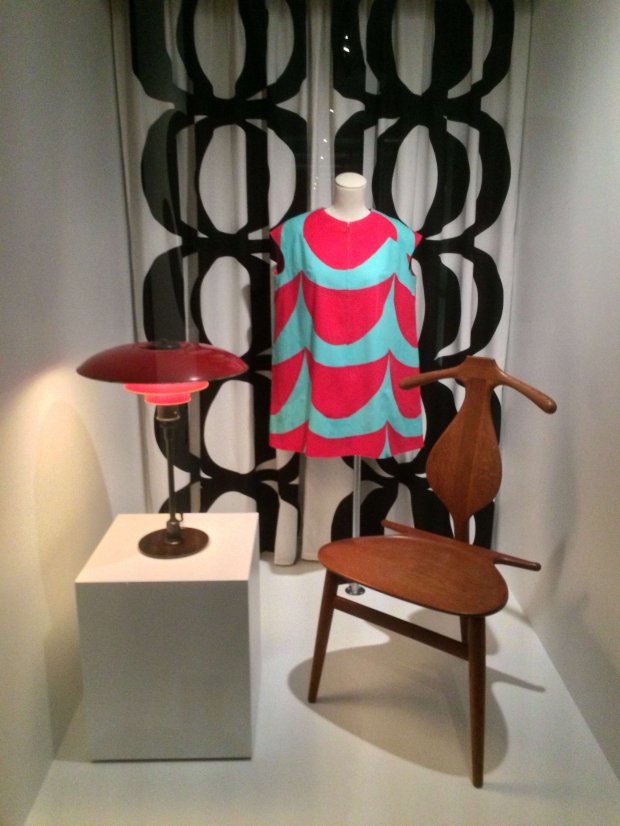 .