Graham Reid | | 1 min read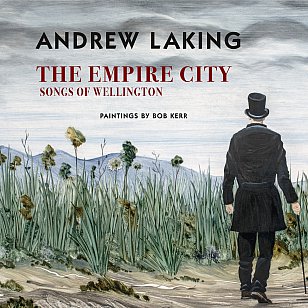 With historic photos, and subtle, evocative paintings by Bob Kerr (perhaps most fondly remembered for his terrific Terry and the Gunrunners comic book series), this book/CD by writer and songwriter/singer Andrew Laking sketches in a broad picture of moments, people and iconic places (the wharves) in the history of New Zealand's capital city.
For those not familiar with what shaped Wellington -- colonists, the contained landscape, inspirational figures, demolition and the Wahine tragedy (subject here of a reverent solo piano piece by Norman Meehan) among them -- this collection of songs (their lyrics in the book) and illustrations open the door a little . . . and the glossary usefully fills in the finer details of the specific references: everything from Pelorus Jack to Chase Corporation.
Laking is a New Zealand political science graduate who lived in Ireland for 10 years where he released five albums on the US label Compass and here brings literate but crisp lyrics, the acoustic guitar gently embellished by a discreet cast of friends who sit back in support and let the songs speak for themselves.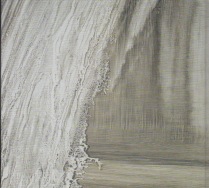 Vocally Laking broadcasts on a very similar frequency throughout -- a low, urgent folk style for the most part, and sometimes you might want for more overt projection -- but the dark, reflective mood most often captures the stories and events being presented.
Beautifully presented on his own Pirate and Queen imprint through Victoria University Press, The Empire City speaks quietly, and by not raising its voice invites you in to pay closer attention . . . and Kerr's images (and a couple of recent photos by Ines MacMullen) compliment the project with similar understatement.
The Empire City; Songs of Wellington by Andrew Laking and Bob Kerr is available through VUP, $35