Graham Reid | | 2 min read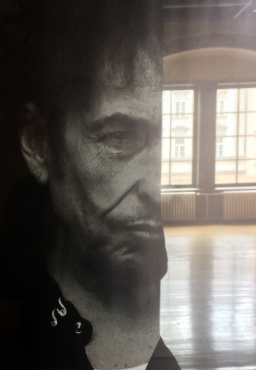 Although most people, including many longtime followers of his music, only know of Bob Dylan's paintings because of his Self Portrait and The Band's Music from Big Pink album covers many decades ago, he has long pursued a creative outlet through the visual arts.
He makes large scale sculptures and has presented a number of themed painting and graphic exhibitions in recent years, notably the Drawn Blank sketches in '94.
Exhibitions of these works -- some in different versions and reworked variations -- have appeared in Germany, Italy, Japan, Denmark and the United States.
In 2012 he had a major exhibition of large silkscreen works in New York (The Revisionist Art series) in which he satirised public figures in the format of magazine covers, and the following year his New Orleans Series (23 oils on canvas) opened in Milan, Italy.
There have been other exhibitions of Dylan's visual art but Elsewhere caught his On The Road in Prague's Old Town Hall in mid 2017.
Here are some of the images that appeared as limited edition, signed prints. At the end are some comments Dylan has made about his work.
Bandera, Texas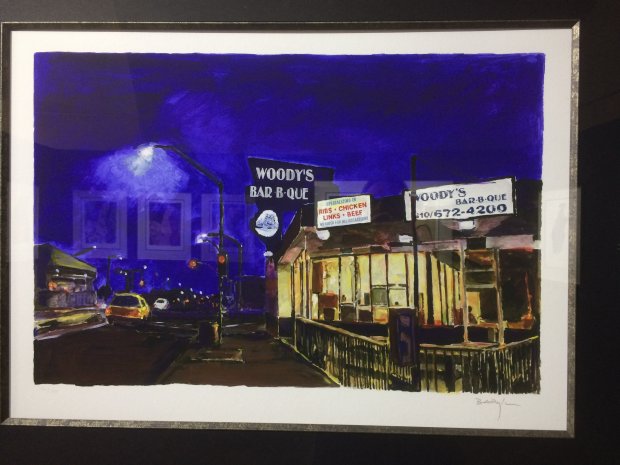 Cassandra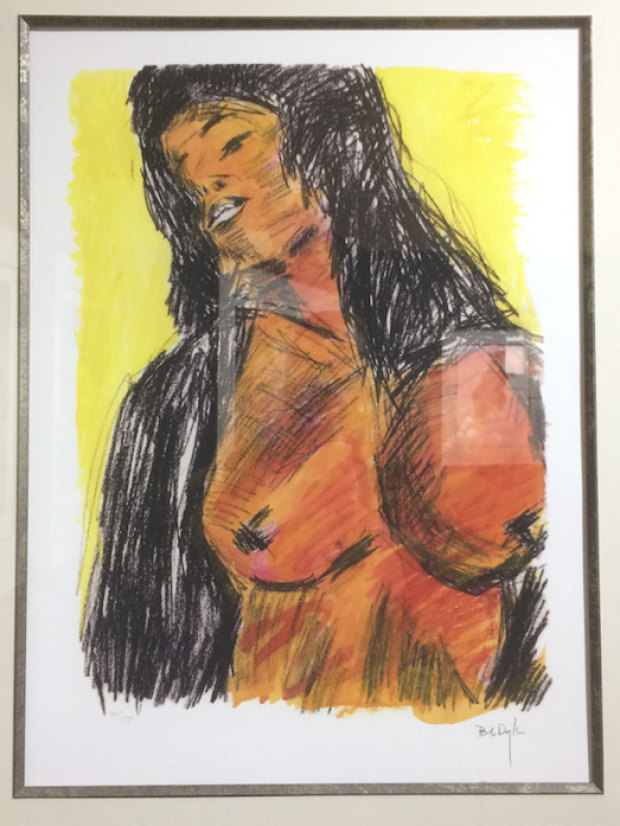 Midnight Callers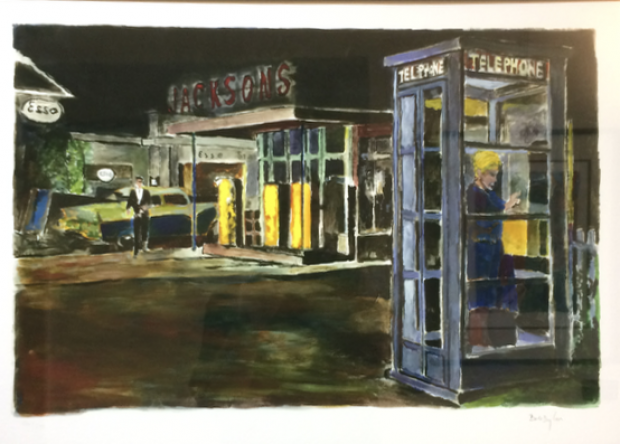 Statue of Liberty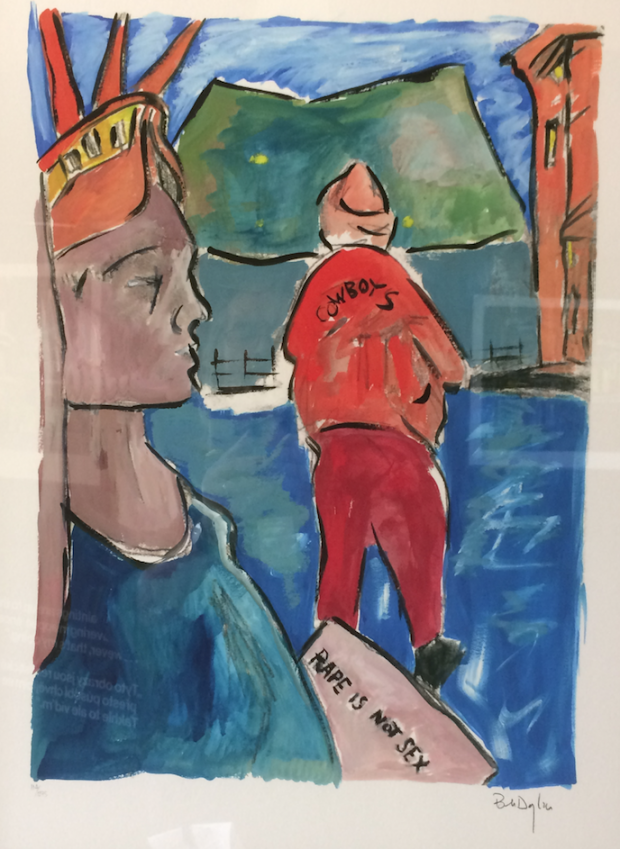 East Side of LA Side St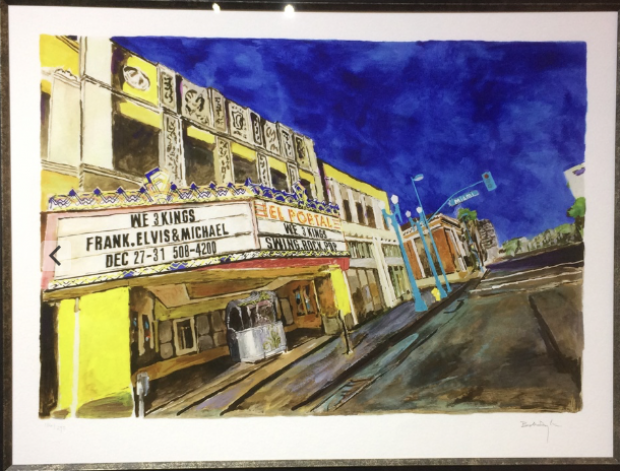 Florida County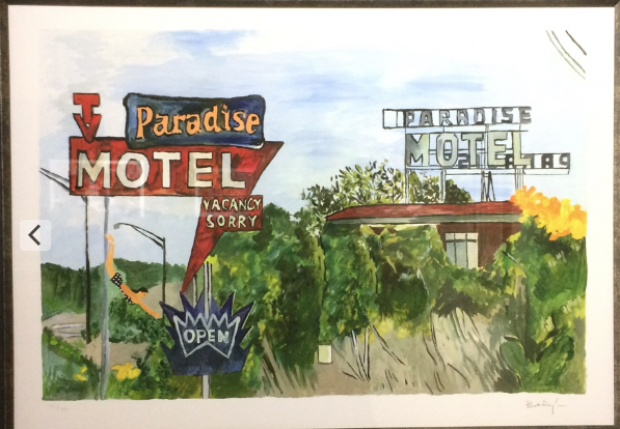 Vine St East LA
Brooklyn Heights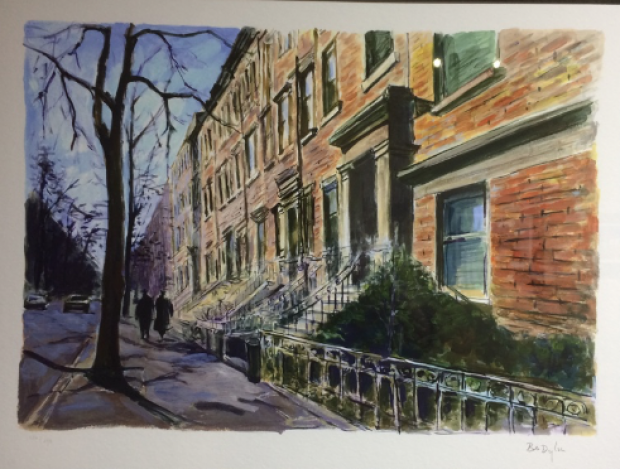 Man on a Bridge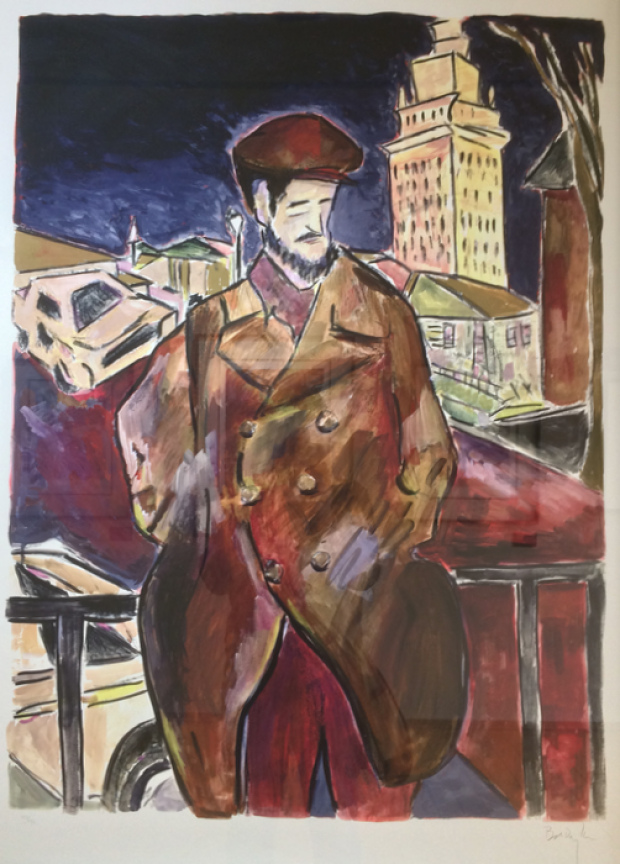 Holbrook, Arizona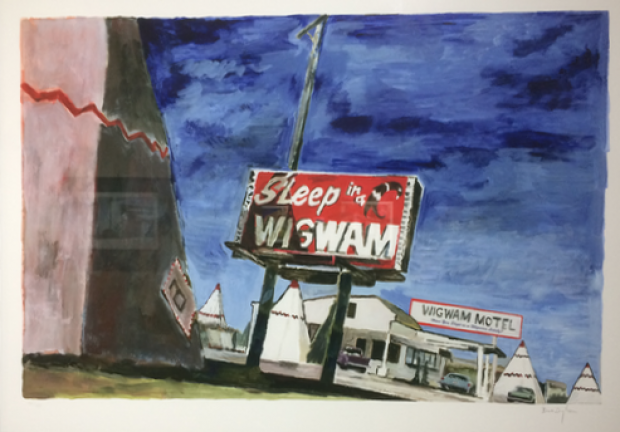 Motel Pool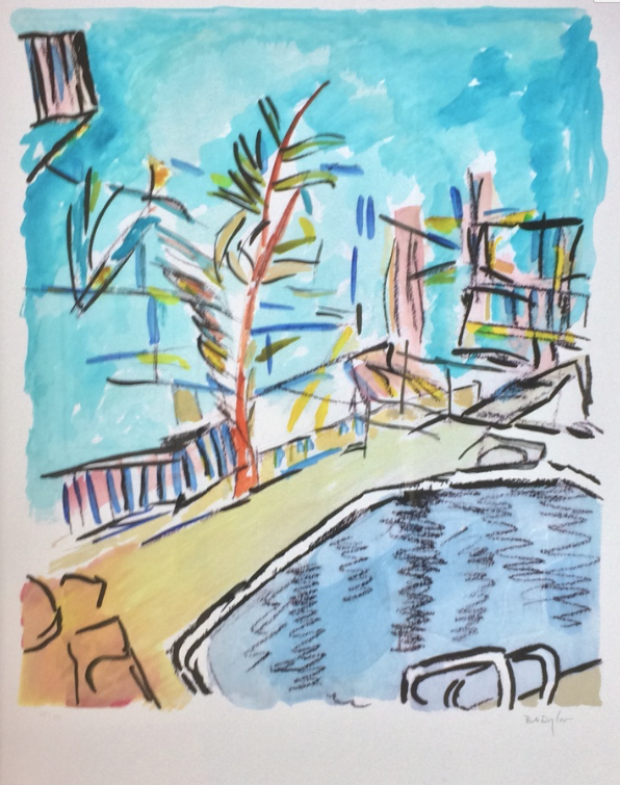 To purchade limited edition signed artwork by Bob Dylan visit his excellent website bobdylan.com here