Graham Reid | | 1 min read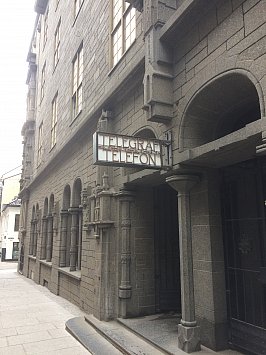 Previously Elsewhere has offered a three-part series of images of the breathtaking and cutting edge -- but human-scale -- new architecture of Oslo, the capital of Norway.
But the city also has its older areas around the centre . . . although admittedly many buildings are undergoing gentrification because the new architecure has brought a younger demographic into those areas for the proximity to galleries, work, the shoreline and the many restaurants and cafes.
Oslo could be a working model for how to balance the old and the new.
They certainly aren't afraid of colour.
It is worth a look anyway.