Graham Reid | | 1 min read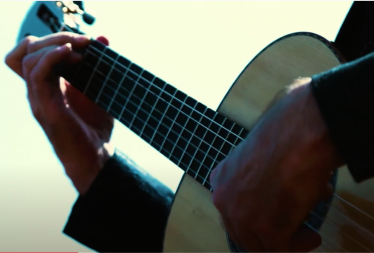 Scottish guitarist Simon Thacker has been a longtime interest/favourite at Elsewhere after we came across him (or he, us?) almost a decade ago.
Not many young musicians from a small rural village outside of Edinburgh gravitated to blues artists like Skip James and Blind Willie McTell, worked their way through African and flamenco music, followed the threads back to Rajasthan, the Bauls and then immersed themselves in music from India and Pakistan.
The much-travelled Thacker – who came to New Zealand for a breathtaking but small show in 2015 -- is our kind of "elsewhere" guy.
He's also witty, smart and – quite rightly – enormously acclaimed in his homeland . . . and his recordings have always found favour at Elsewhere.
It has been our pleasure to interview him, write about that Auckland concert and review his many albums.
So when he sent a message saying he was, after the long Covid-downtime, doing something again we were immediately interested.
And – because he is a canny Scot – it is pointed, brief and fascinating.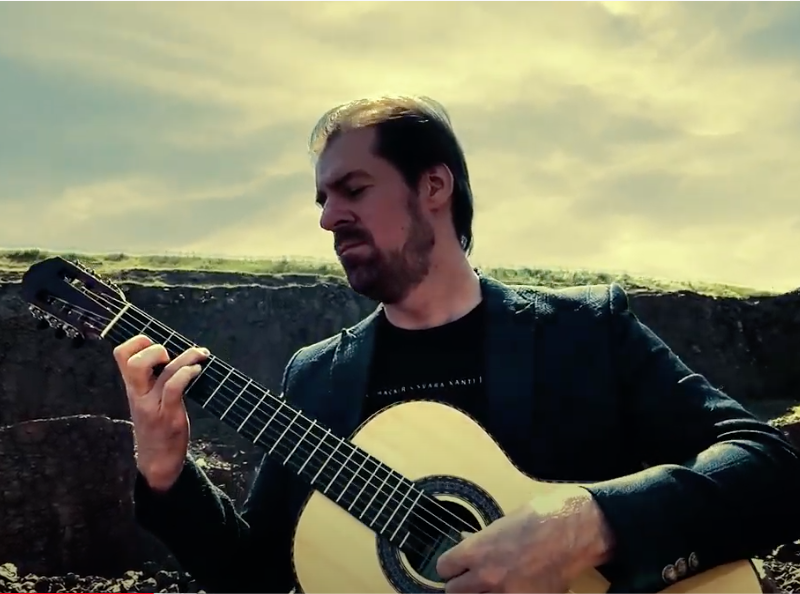 He has created a 34-minute performance – his first public performance since March 2020, the day before lockdown -- with the UK-based dancer Aishwarya Raut from Mumbai/Bombay.
It is his "first ever digital show" which was created as a film for the new Edinburgh Festival Fringe digital platform and wasfilmed at a castle, a quarry to coordinate with a 40,000 tonne blast and a forest at night with the best lighting designer in Scotland to create an enchanted world beyond reality".
Flamenco-Indo guitar, thrilling dance . . . and stick around for that explosion which arrives at exactly the right time.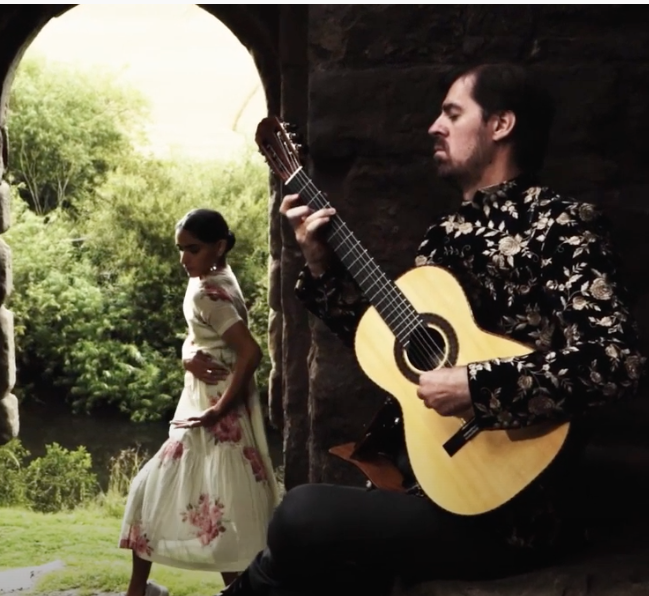 And there's a Rabindranath Tagore poem and music in here.
This short film is available worldwide until August 29 on the Edinburgh Fringe player, tickets here.
In the 34-minute film they explain the meaning and interpretations behind the pieces . . .
It feels ancient and contemporary in these narratives.
Why not take half an hour out of your (c'mon be honest, not especially) busy life and enjoy Simon and Aishwarya transport you to . . .
Elsewhere?
It's probably a better place than the somewhere/wherever you are . .
. . .