Graham Reid | | 5 min read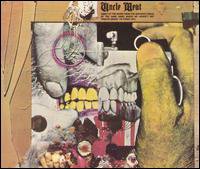 While it is entirely possible to live a happy and fulfilled life without hearing any music by Frank Zappa and the Mothers of Invention, there really is no need to be so deprived given the extensive re-issue programme that was undertaken after his death in 1993.
And, Lord protect us, it arrived all over again in 2012.
All the Zappa/Mothers albums are out there already on remixed, remaster and re-packaged CD -- and some that he never saw in his prolific lifetime.
But, "s'all good" as the post-hip-hop generation might say . . .
Yet with so much to be baffled by -- over 60, possibly 70+, CDs from the early iconic avant-rock, through doo-wop and mock-operas, orchestral stuff and jazzy albums, those of just his guitar solos and endless live stuff -- it is almost impossible to know where to begin for those coming to him so long after his death.
Pick "the wrong Zappa" and there will be no going back to him, pick "the right Zappa" and you might have to take out a mortgage as you get hooked into the "complete the series" mentality.
By critical consensus (there's no "popular" consensus because he was never "popular"), it is Frank Zappa's innovative work in the Sixties with the first incarnation of the Mothers of Invention which is where his seminal albums lie.
But the man recorded six albums in four years (two of them double-vinyl) so even here there is a problem of choice.
No one who takes Zappa seriously (and some take him Very Seriously Indeed) would deny the double debut Freak Out! (1966) and its follow-up Absolutely Free (67) are cornerstones in understanding the breadth of Zappa's vision.
On the former he and the Mothers blast through r'n'b and doo-wop, garageband rock and bubblegum, free jazz improv and what would become classic material such as Who Are the Brain Police?
On the latter he delivered what he called "underground oratorios" and montages of numerous other styles.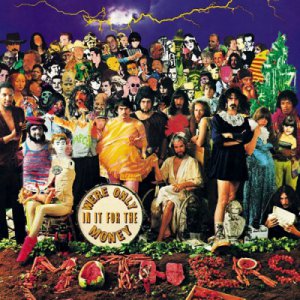 For many though, We're Only In It For the Money of 1968 is the one where many would turn: with its vicious broadsides at hippie culture it was clear Zappa and the Mothers may have looked like the freaks on the street but were definitely people apart. Zappa wouldn't have a bar of drugs and was clear-headed.
When someone asked him what he was on he replied, "I'm on duty".
With a typical upsetting of expectation that would be the hallmark of his career, the follow-up to Only In It For The Money (in its Sgt Pepper parodying cover, approved by Paul McCartney but not Apple) was Cruising with Ruben and the Jets, an affectionate album of faux doo-wop delivered with uncanny accuracy. Not nostalgic but respectful of a great tradition which had inspired him.
Zappa said it was "greasy love songs and cretin simplicity".
So far so bewildering . . .
But if there is one release from this astonishing and prolific four-year period that is the cornerstone in any Zappa/Mothers collection it is the double album Uncle Meat of 1969.
It was the last album these Mothers released in their lifetime (although Zappa had stored up enough material for others which drip-fed out after the group was disbanded and he went out solo under his own name).
Uncle Meat was the soundtrack to a film that didn't get made until almost two decades later (it went straight to video in '87), but it stands a kind of summation to all that had preceded it.
Over four sides of vinyl* Zappa and the Mothers delivered a collage of music that was breathtaking in its diversity yet coherence, which was punctuated by spoken word passages (Suzy Creamcheese, drummer Jimmy Carl Black complaining about the band not making any money), and they took advantage of the advances in studio technology to do numerous overdubs (up to 40 allegedly).
Live recordings were intercut with the studio sessions, musical themes that would become live staples were here laid down (Dog Breath Variations), there were extended solos for the musicans (Ian Underwood Whips It Out), slices of satire (God Bless America) and Zappa's beloved doo-wop mingled with the jazzy overtones and rock ethos.
It came out on Zappa's new Bizarre label -- and that said it all.
Uncle Meat was 60 of the most oddball minutes ever committed to vinyl -- even in the freak days of the late Sixties. It was loose and sounded shambolic in places, the band was amused and delighted by their ability to alienate an audience -- although Zappa desperately wanted to find those who understood how serious he was.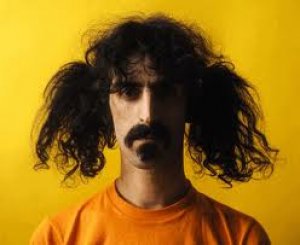 Shortly after Uncle Meat was released, Zappa was profiled in Time, which did take him seriously but also noted the effect of a Zappa/Mothers concert in this remarkable year: "Noise comes out of the band, noise like a zoo burning down," it wrote of a concert in Philadelphia.
"It is King Kong, one of Frank's creations. The kids start to rock back and forth like they always do. But as the full shock of this noise hits them, you can see them shrivel down in their seats until they sit there paralysed, barely breathing.
"Twelve minutes later, the piece rumbles to a stop in the middle of an unbelievable shriek of saxophones. The kids sit stunned."
Zappa is quoted in the article as saying they play music so weird "you just have to run from the room the moment you hear us".
In the mid Eighties talking to USA Today he scoffed at the notion that the audience he eventually found was more intellectual than most: "If you ever went to one of shows in New York and looked at the audience, I don't think you would get the impression for a microsecond that you're talking about an intellectual, introspective bunch of people."
Yet Uncle Meat, for all its puzzling pastiches and confrontational sounds, is an album to listen to: it seems to have an arc and it refers to contemporary classical music as much as dry and dismissive humour.
This was also the best band Zappa ever had (although he would always dispute that, as he had to): drummers Black and Billy Mundi, vocalist Ray Collins, bassist Roy Estrada, multi-instrumentalists Bunk Gardner and Ian Underwood, Ruth Komanoff (later Ruth Underwood) on vibes, Don Preston on electric piano . . . and Suzy Creamcheese.
There is a lot of Frank Zappa in the world but when he was with the Mothers in the Sixties he made some of his most creative, challenging and sublime music.
It is, however, diffuse and dispersed over many albums.
But Uncle Meat with its processed belches, stuttering guitar (James Blood Ulmer would get there in a decade), saxophone which peels off from Ornette Coleman's free jazz bounce of a few years previous but was unknown in the rock context, r'n'b with an Afrobeat, and the sheer heretical wit make this an Essential Elsewhere album.
And they do a snatch of Louie Louie on the organ in the Royal Albert Hall.
*Uncle Meat was more recently reissued on CD with an extra disc of film music which many Zappaphiles consider unnecessary, and padding to push the price of the set up.
These Essential Elsewhere pages deliberately point to albums which you might not have thought of, or have even heard . . .
But they might just open a door into a new kind of music, or an artist you didn't know of.
Or someone you may have thought was just plain boring.
But here is the way into a new/interesting/different music . . .
Jump in.
The deep end won't be out of your depth . . .