Graham Reid | | 4 min read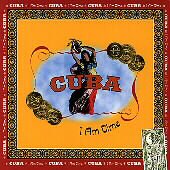 When any art form has success, especially if it is unexpected, you can expect the ripples for a long time afterwards . . . and like ripples when a stone is thrown in a flat pond, they are of diminishing impact. So when Gladiator had phenomenal success you didn't have to wait long for a slew of increasingly bad sword'n'sandal epics.
And when the Buena Vista Social Club's debut album hit stores and then stereos at dinner parties in 1998, you knew that more Cuban music, much of it of diminishing impact, would follow. And it did.
Aside from solo projects by BVSC members such as Ibrahim Ferrer and Omara Portuondo (which were excellent) it seemed that every major international record company scoured its books to see if it had any Cuban (or even vaguely Cuban) acts, and most did.
(A decade on the BVSC phenomena has just been given another kick with the release of the Live at Carnegie Hall album.)
Within a couple of years of the BVSC phenomenon (the album, the film, the solo projects, the tour etc) we music writers were joking that "Cuban is this year's Cajun" because we had been around enough to remember when the Cajun wave washed over us earlier in the decade.
But there was a brief window between that BVSC debut album and the overkill in which it was possible for me to write these rapidly redundant lines: "If Cuba exists in the popular imagination it's through Castro and cigars, rum and refugees, Hemingway and … well, that's about it really.
"Those who have an interest in Cuban music can probably name Chano Pozo (the exhilarating conga player briefly with Dizzy Gillespie's band), the jazzy Irakere, trumpeter Arturo Sandoval who defected in 1990, and saxophonist Paquito D'Rivera, a jazz prodigy who entered the Havana Conservatory at 12.
"For anyone alerted to Cuban music – a mélange of various traditional African and Hispanic styles with a generous smattering of big band jazz in the mix – by Ry Cooder's excellent recent Buena Vista Social Club, or simply wishing to extend their interest in that country beyond rum 'n' cigars, the Cuba: I Am Time collection is beyond reproach."
Yes, how innocent that all seems now: at the time the Cuban tsunami hadn't hit – and when it did no one would remember my review of the terrific Cuba: I Am Time collection.
It was pretty difficult not to remember the set itself however: in a sturdy box which opened to reveal a lavishly illustrated 111-page booklet with trompe l'oeil Cohibas cigars on the cover, it redefined the phrase "handsomely packaged".
This was set to treasure, and not just for its appearance.
The thick booklet essayed the history of Cuban music and various African tribal influences, explained traditional instruments, and offered informed histories of artists on the four discs of astonishing music which started with traditional (or traditionally-influenced) music and moved towards a final disc of Cuban jazz.
Cuba: I Am Time is an enormous and impressive overview which, with almost unflagging energy, manages that rarity, to be both history lesson and soundtrack to a very lively party.
Across four and a half hours of music, the highlights are almost too numerous to mention: on the first disc alone, entitled Cuban Invocations, are wonderful songs by folkloric singer and local legend Merceditas Valdes (who died a year before the release of this collection) alongside the enticing, delicate percussion and chant of Clave y Guaguanco (not unlike Jamaican Nyabinghi chants). And the perennially popular song Que Viva Chango! is here given a brisk, almost lounge-pop, treatment by Celina Gonzalez.
Disc two, Cantar En Cuba, spotlights singers including Joseito Fernadnez with his (and Cuba's) most famous song Guantanemera -- which of course was a world away from the soft-pop version by the Sandpipers in the Sixties, and here even some distance from Robert Wyatt's achingly spare treatment.
This disc covers a broad sweep of Cuba's musical genres (cancion, son, political songs and social commentary) and includes the Fifties girl group Cuarteto d'Aida which launched the career of the great Omara Portuondo. Astute ears will hear Cuban song writers drawing on everything from Latin big bands to American country music.
The third disc (Bailar Con Cuba/Dance with Cuba) kicks in with a summertime journey through dance music and opens with the classic Que Bueno Baila Usted by the wonderful Beny More. There are other mambo (and cha-cha) legends on this disc but it's likely you'll be far too busy moving around the room to read the liner essay.
But as those essays and notes remnd you, the connection between American jazz musicians and Cuban artists had always been strong. WC Handy played in Havana and took the sound back to the States, a Cuban orchestra played in New York in the Twenties, and by the late Forties the Cuban influence was part of the infrastructure of American jazz.
The Cubano Jazz disc is an embarrassment of riches; the skittering Dizzy-styled trumpet of Alejandro Vivar with the Chico O'Farrill All Stars; the weave of percussion and rock band sensibility of Irakere; the evocative Afro-percussive and chipping free-jazz guitar on Sobre Un Canto a Eleggua by Grupo Afro-Cuba and ending with the fiery New York saxophonist Steve Coleman and his band with Afrocuba de Matanzas at the close of the 20th century.
Cuba: I Am Time is hardly for the casual listener – few boxes retailing at over $120 are – but with its broad sweep from the intricate lattice work of percussion on the opener to that incendiary final disc, this is an extraordinary collection lovingly packaged.
And Essential Elsewhere albums don't come with quite as much passion, fire and excitement – nor offer an excuse to pour a lot of rum into a tall glass of ice, then splash in just the colour of Coke.
These Essential Elsewhere pages deliberately point to albums which you might not have thought of, or have even heard . . .
But they might just open a door into a new kind of music, or an artist you didn't know of. Or someone you may have thought was just plain boring.
But here is the way into a new/interesting/different music . . .
Jump in.
The deep end won't be out of your depth . . .