Graham Reid | | 3 min read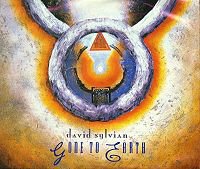 You never know quite how people are going to turn out: they find bodies under the floorboards in the house of that polite boy next door, the rebel girl in school becomes a nun, and David Sylvian . . . .?
When David Sylvian (born David Batt in Kent, 1958) first appeared on the music scene it was as a member of the glam rock band Japan and it was said he'd adapted his surname from Sylvain Sylvain of the trash rockers New York Dolls.
The first Japan album in 1978 was entitled provocatively Adolescent Sex and they looked suitably disheveled, dissolute and louche. You wondered what their mother's must have thought. On a musical level they were much the same and you'd have been forgiven if you'd quickly written them off as yet another try-hard band of wannabes Bowies.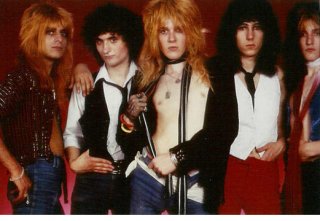 But they quickly recalibrated their compass, started looking to more ambitious kinds of music (as Bowie had done), moved into the area of New Romantics with styled hair and rather more emotionally detached music, and by the early Eighties --notably with the Tin Drum album -- had effectively outgrown their roots to become an interesting, intelligent art-rock outfit.
But singer Sylvian (centre) also outgrew Japan (or at least the internal bickering) and went on a solo path which has been notable for his musical curiosity, interesting collaborators picked up along the way (Robert Fripp, Holger Czukay and Jaki Liebezeit of Can, trumpeter Jon Hassell, guitarist Bill Frisell among them) and albums which were as beguiling as they were unexpected.
He seemed to have more in common with artists on the ECM jazz label and Brian Eno's quasi-ambient output than anyone in the rock scene.
Sylvian changed from pop star to artist in a way which almost appeared seamless, but because of the diversity of his output it is hard to identify any album as "typical" or emblemmatic.
Gone to Earth however was an interesting crossroad: he'd kicked off his solo career with Brilliant Trees two years previous on which he embraced an almost ambient sound (with various musicians which included Czukay, Hassell, double bassist Danny Thompson who had played with John Martyn, ECM jazz trumpeter Kenny Wheeler and others). He followed it with the instrumental Alchemy: An Index of Possibilities (a very Eno title) which was originally a cassette-only release -- and then came Gone to Earth.
Simon Reynold's in Melody Maker once dismissed the album as "jet-set mysticism" (an opinion he was gracious enough to recant on later consideration), but there is an elegant, slightly effete sheen as well as a sense of the philosophically exotic about it.
The album came in two versions: a single disc and a double disc, the latter which had four further instrumental tracks which were beautifully minimal, rarified and imbued with a sense of quiet. The double disc allowed for the vocal tracks to be heard slightly differently in the larger context, as extensions of the ethic which was behind the music.
Pianist and co-producer Steve Nye contributes piano and others on hand are Fripp (who also co-wrote two pieces and takes out the album with the six minute-plus Upon This Earth), guitarist Bill Nelson (co-author of Answered Prayers), session saxophonist and former King Crimson member Mel Collins, and Japan's keyboardist Richard Barbieri and drummer Steve Jansen (the latter Sylvian's brother).
It isn't all an easy listen if the word "ambient" has drawn you in: the title track is full of stuttering guitar frippertronics from Robert, throughout the drums come at you from peculiar angles which can be unsettling behind Sylvian's languid vocals (akin to Scott Walker in places) and tracks like the atmospheric and slightly discordant Wave are far from a smooth ride.
That juxtaposition of Sylvian's beguiling melodies and slightly quivering vocal style over the neo-jazz backdrop caught a few by surprise at the time and the album didn't quite get the kudos it deserved for its courage or Sylvian's restless quest for a unique expression.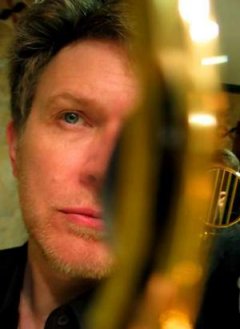 But time has not only been kind to it and its pop elements seem more obvious given all that has happened in music since, but you can also hear how it was a breakthrough for Sylvian and allowed him to explore further this style (on Secrets of the Beehive the following year) and also these associations.
In subsequent years Sylvian worked closely with Czukay (on Plight and Premonition, and Flux and Mutability), frequently with Fripp and on albums which advanced the instrumental or melodic ideas of Gone to Earth.
A kindred spirirt with Eno, Robert Wyatt, Scott Walker, Fripp, Ryuchi Sakamoto, German electronica whizz Burnt Friedman (as Nine Horses) and others on the arty end of popular culture, David Sylvian has come a long way from sluttishly singing a terrifically camp version of Don't Rain on My Parade on Japan's debut album.
The boy turned out all right. His mother must be proud.
These Essential Elsewhere pages deliberately point to albums which you might not have thought of, or have even heard . . .
But they might just open a door into a new kind of music, or an artist you didn't know of. Or someone you may have thought was just plain boring.
But here is the way into a new/interesting/different music . . .
Jump in.
The deep end won't be out of your depth . . .