Graham Reid | | 3 min read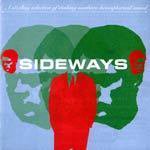 From Loxene Golden Disc Award albums in the 60s through the Class of 81 and the Dunedin Double (82), and the South Auckland Proud collection of 94, the breadth and texture of Kiwi music has often been represented on compilations. And, on reflection, those mentioned also defined their period.
The Sideways collection of electronica, bossa-lounge, ambient grooves, scratching and charming instrumental pop compiled by Stinky Jim for his Round Trip Sideways indie label was in that tradition.
Released at the end of 2000, this beguiling album announced a different kind of Kiwi music for the new millennium.
During the 90s the local music scene fragmented from the homogeneous guitar-band ethos of the 80s. The failure of Flying Nun and other indie offshoots to realise their early promise in either commercial returns or coherent careers; the rise of hip-hop and its increasing visibility through a series of high profile singles (but unfortunately no convincing albums); and the sounds of young jazz musicians working alongside turntables and samplers meant that by the end of the decade there was not only little consensus about what Kiwi music was, but in fact divisive tribes claiming themselves to be either the vanguard, the future or the truth.
It made for some very silly interviews and review columns, and unhelpful factionalism.
At the time of Sideways' release a few DJs had delivered mix albums but Jim's roster of noteworthy locals included SJD, International Observer (former Thompson Twin and producer Tom Bailey with Rakai Karaitiana), Phelps and Munro, and Submariner, all of whom subsequently went on to greater things.
As did Sola Rosa (Andrew Spraggon) whose Hi Five track here was lifted from his debut EP Entrance to the Skyway which had at the time just won best independent release at the bNet awards.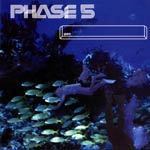 Also in the line-up was Jim himself with producer Angus McNaughton as Phase 5 (they cannily released the Phase 5 debut album simultaneously and it makes a fine companion to Sideways), Juse and others.
And linking them together to create the notion -- if not the actuality -- of a concept album are discreet snippets of voices from local spoken word albums and radio. This was smart stuff all round and, although international in its outlook and professionalism, felt thoroughly local.
The music was also almost all of a piece: subtle and sometimes swinging, seductive and sometimes slightly exotic, or spare and sensitive, the tracks effortlessly melded one into another -- which doubtless reflected Stinky Jim's background as a DJ who knew how to weave a musical story from separate elements.
Because of that coherence it is unfair to isolate tracks, but mention must go to the dub manoeuvres of International Observer on Now A Major Motion Picture, the referencing of the jazz standard Caravan by Mood Unit on their spaceflight Mysterious Utility, the hip sound of Hammond organ on Phase 5's Roll the Bones, the dub minimalism and experimentalism of R&D's Divergence, the charming pop of Phelps and Munro's Horse Winning Without A Rider which provides the perfect closer . . .
And much more besides.
At the time I reviewed Sideways and said, "it's one of those albums where God is in the details", and that it was "an exceptional compilation and because none of it has worn smooth by familiarity, it fairly leaps off the disc, fresh every time".
That opinion -- despite me having played it with unrepentant frequency ever since -- still stands and, given the passage of time, the album has taken on even greater depth and importance.
Like those famous compilations mentioned previously, Sideways offered a defining moment of its period, yet still sounds like a blueprint for others to explore.
This essay appears in Grant Smithies 2007 book Soundtrack: 118 Great New Zealand Albums (Craig Potton). This was one three essays I was invited to write for that book. The others - Get A Haircut and The Tokey Tones - are also Essential Elsewhere albums.
These Essential Elsewhere pages deliberately point to albums which you might not have thought of, or have even heard . . .
But they might just open a door into a new kind of music, or an artist you didn't know of. Or someone you may have thought was just plain boring.
But here is the way into a new/interesting/different music . . .
Jump in.
The deep end won't be out of your depth . . .