Graham Reid | | 3 min read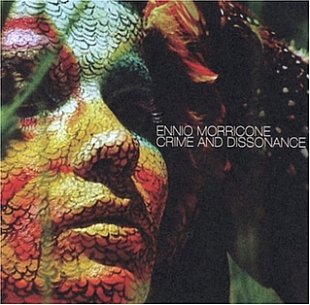 The great Italian composer, arranger and conductor Ennio Morricone will be 88 later this year, but he is still as productive as ever. And in February he conducted a concert of his music at London's O2 for which he had on stage the Czech National Symphony Orchestra, the Csokonai National Choir, soprano Susanna Rigacci and the Kodaly Choir.
Oh, and a rock band.
Right there you get some idea of the musical and emotional reach of Morricone's music, carved out since the mid Fifties across radio broadcasts, television themes and classical concerts in his homeland then on to mainstream classical work and notably film soundtracks, dozens of them.
To date he has composed 30 symphonic works and more than a dozen piano concerti, but this is not what he is globally renown for.
His international reputation rests on a fruitful and distinctive period in the Sixties when he wrote the soundtracks to a handful – more correctly, a fistful – of "spaghetti Westerns" by Sergio Leone and others.
Morricone's music for films like Fistful of Dollars, For a Few Dollars More, The Good the Bad and The Ugly ( a longtime Essential Elsewhere album), Once Upon a Time in the West, and (for director Don Siegel) the quirky Two Mules for Sister Sara brought his unusual blend of guitar melodrama, classical sweeps and sound effects – literally bells and whistles – to enormous attention.
His style was much copied and parodied and sometimes Morricone would repeat or flip his ideas into other similar projects.
Although he would also compose material for films by Bernardo Bertolucci, John Huston, Pasolini, Zeffirelli, Roland Joffe (The Mission in '86), Leone's US gangster classic Once Upon a Time in America and right up to Tarantino's Hateful Eight, it is most often his Western music which people recognise.
Yet outside of all these soundtrack areas and the mainstream classical world there is another, even lesser known, territory Morricone explored, that of experimental avant-garde music deploying electronica, sound effects and left-field instrumentation.
Although Morricone had no input into the compilation Crime and Dissonance, it collects 30 challenging pieces drawn from his soundtracks which shine a slight into this unusual corner of his oeuvre.
Compiled by the American bassist and singer for Sun City Girls Alan Bishop (who came out of the same Arizona scene as the Meat Puppets) who had previously pulled together two earlier Morricone collections – Morricone 2000 and Morricone 2001 – Crime and Dissonance is an absolute ear-opener for those who only know the composer's spaghetti Western or more straight-ahead classical work.
From heavy breathing, panting, discordant orchestral passages, odd Latin influences (some have heard aural references to Os Mutantes at work), askew trumpet parts (like Miles Davis on a bender) and evocations of disturbing Goth horror, the pieces come from Morricone experimental work on films across the horror, art-house and downright strange genres.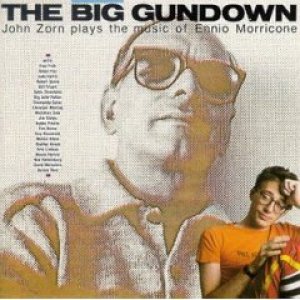 The album appeared on Mike (Faith No More, Mr Bungle etc) Patton's indie label Ipecac – company slogan "Making people sick since 1990" – and comes with liner notes by Downtown avant-gardist John Zorn, who had previously reinterpreted some of Morricone's (mostly Western) themes on the album The Big Gundown ('85).
But where Zorn was pushing himself into new avant-territory through overdubs and a polyglot of contributors from the Downtown scene, the music of Morricone on Crime and Dissonance sounds like it has emerged from the Italian's mind with little in the way of filtering and rejigging for effect.
The music can be disconcerting and is undeniably uncompromising. It aims for no particular audience and has been conceived to support (and perhaps sometimes) overwhelm the images on the screen.
Morricone uses his classical palette but is equally at home including rock references and instrumentation.
Ricreazione Divertita jumps from childlike innocence through kitschy Italian pop, marching beats and into slow strings . . . with gunfire not that far off, you suspect.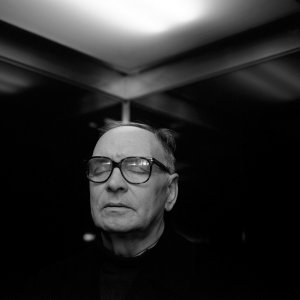 Forza G has a woman close to orgasm and Placcaggio brings to mind the odd sounds of New Zealand experimentalists on the Braille label in the Eighties.
Elsewhere electric guitars slice painfully through the air, chains rattle, a heavenly woman sings alone, Dracula plays his organ at midnight, the boings and jaw harp from the spaghetti Westerns reappear in even more unusual sonic contexts as Roman armies march while jugglers frolic and . . .
Crime and Dissonance – as the title suggests – is not for the faint of heart or those who know little more than his Western themes. But this collection of Ennio Morricone's left-field music confirms his genius for avant-experimentation and sets a benchmark for soundtrack music.
It is full of the unexpected, strange twists, humour, sex, gloom and late night parties involving the wrong drugs, the wrong people and with very strange films projected on the walls of the candle-lit dining hall.
These Essential Elsewhere pages deliberately point to albums which you might not have thought of, or have even heard . . .
But they might just open a door into a new kind of music, or an artist you didn't know of. Or someone you may have thought was just plain boring.
But here is the way into a new/interesting/different music . . .
Jump in.
The deep end won't be out of your depth . . .