Graham Reid | | 3 min read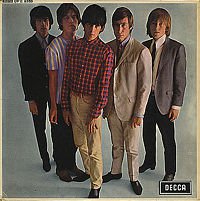 The early albums by the Beatles and the Rolling Stones appeared in different versions in Britain and the States. New Zealand being a colony thankfully got the UK versions for the most part, just as the gods intended.
But in some instances we got something different from both -- and in this case, better.

The album The Unstoppable Stones only ever appeared in Australia and New Zealand (original vinyl copies are collectors items and I've seen them for $US100) and was pieced together (mostly) from the US album The Rolling Stones: Now! but dropped three lesser tracks (Mona, Oh Baby and Surprise, Surprise).

But it added their important versions of Chuck Berry's Come On and the Lennon/McCartney-penned I Wanna Be Your Man, their first two UK singles, and Buddy Holly's Not Fade Away.

The result -- which confusingly came came in the cover of the Five By Five UK EP and with manager Andrew Loog Oldham's controversial liner notes which suggested if you didn't have the money to buy the album you could knock a blind man on the head and steal his wallet -- was actually a much superior album.

As a snapshot of where the Stones were at -- and just how thrillingly different they were -- it is an essential album.

The covers were drawn from their live shows and are instructive: the album opens with Jagger drawling through Solomon Burke's Everybody Needs Somebody to Love, then they work through steamy Southern soul (Down Home Girl by a little known New Orleans singer Alvin Robinson), Chuck Berry proto-rock'n'roll (You Can't Catch Me), Willie Dixon blues (a salacious treatment of Little Red Rooster), an original (What A Shame) and a driving version of Holly's Not Fade Away which owes more to Bo Diddley than Buddy.

And that was just the first side.

On the second they also confidently cover Otis Redding (his minor hit Pain In My Heart) and Muddy Waters (I Can't Be Satisfied from 1948).

After the Beatles knocked off I Wanna Be Your Man for the Stones to cover as their debut single they gave it to Ringo and it became his cheery singalong. When Ringo sang it, he sounded like he wanted to take you home. When Jagger sang it over a thunderous rhythm he sounded like he just wanted to take you.

Right there you had the difference between the Beatles and the Stones.

Listening to raw tracks like Not Fade Away and I Wanna Be Your Man you can hear how the Stones paved the way for 60s r'n'b garagebands bands like the Downliners Sect, and probably made life easier for the outrageously good but undisciplined Pretty Things.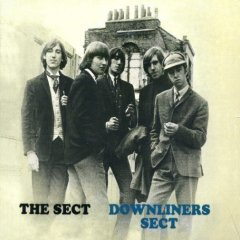 But when Brian Jones and Keith Richards duelled on guitars you could also hear just how tight and steeped in a mutual love of the blues they were.

This was nascent British rock with its heart in the States, and most of the tracks had been recorded in Chess Studios in Chicago or in Hollywood.

What the album also oozes is Jagger's overt sexuality: Down Home Girl is sultry; Little Red Rooster seductively filled with innuendo; and on their original Off the Hook he plays the jilted lover while the listener speculates on what his girlfriend is doing while the phone won't connect.

As an album it showed where the Stones were coming from -- but also gave clear indications of where they would go in just a few months: into the nagging The Last Time and of course, flipping Muddy Waters' I Can't Be Satisfied into (I Can't Get No) Satisfaction.

As a template it is fascinating album, as a snapshot of a period it is still refreshing to hear white boys from London who obviously knew and loved the music of black American musicians a decade or more their seniors. Tellingly this was also a music that Richards would constantly return to when Jagger lost track of their muse.

From this album you can amble off into the Stones lengthy career picking judiciously through the next few albums and Exile on Main Street, or follow the clues into Otis, Muddy, Chuck and Willie Dixon.
Or check out UK raw r'n'b from this period.

Or you can just play it loud.
* Alternately The Unstoppable Stones is a variant of the slightly earlier UK album The Rolling Stones No 2 with a similar number of track changes. To get most of the Unstoppable tracks in one place, the US version (remastered in 2002) is the way to go.
These Essential Elsewhere pages deliberately point to albums which you might not have thought of, or have even heard . . .
But they might just open a door into a new kind of music, or an artist you didn't know of.
Or someone you may have thought was just plain boring.
But here is the way into a new/interesting/different music . . .
Jump in.
The deep end won't be out of your depth . . .