Graham Reid | | 4 min read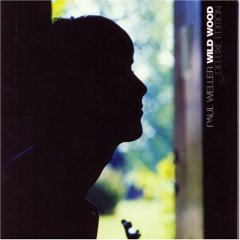 By the time he came to releasing albums under his own name in the early 90s, Paul Weller had already had two separate careers: first in the Jam and then the Style Council.
If the Jam had been quintessentially English and took its references from the Who, the Small Faces and Ray Davies as much as Mod culture and the rage of the punk years, the highly-political Style Council which followed adopted a European poise combined with a love of Motown and Stax soul.

There was no sudden lurch between these two periods in Weller's life, a few latter-day Jam singles in '81 and '82 hinted at the Style Council's new direction in '83.

By the time the Style Council folded in '89 Weller had accumulated an enormous well of musical knowledge to draw upon.

His solo career began with a self-titled album which, while containing some strong songs, seems tentative in retrospect. It harked back to his love of r'n'b and contained threads of soul-funk from the Style Council.

It was Wild Wood in '94 however where Weller stepped up to the crease and was hailed as godfather figure in the Britrock movement in which bands such as Oasis and Blur acknowledged their respect for the Jam and Weller's songwriting.

Wild Wood however has little to do with Britpop other than in its Englishness: Weller had retreated to the country as a married man in his mid-thirties with a family, and was reflecting on a long and demanding life in music.

There is a pastoralism in the lyrics which refer metaphorically to storms, fresh air, cut grass, season change and so on.

More noticeable are the number of questions being asked: "has my fire really gone out?"; "was that a shooting star I saw?"; "do you still feel the same way about it?" and many more.

But if the words suggest self-doubt, the confidence of the music denies that.
Weller charges through these tracks using all the artillery he commanded: powerhouse guitars with stinging lead lines; touches of soul, pop-rock and punk sneer (that question about whether his fire has gone out is rendered rhetorical by his raging delivery); and folk-framed acoustic balladry.

In fact it is the latter which shine on this diverse but coherent album: his voice is as senstitive as any Anglofolk hero -- and Weller had been listening to bands like Traffic and albums such as Van Morrison's Astral Weeks as much as Curtis Mayfield.

Weller was aided by musicians from his recent past (bassist Marco Nelson and drummer Steve White from Style Council days, producer Brendan Lynch back from the previous album), and those of a new generation, notably singer Simon Fowler and Weller-acolyte/guitarist Steve Craddock from Ocean Colour Scene. The latter would subsequently join Weller's touring band.

With two instrumentals as pivotal points and a funky flute-coloured reprise of Holy Man, the album's many influences and strands were deftly woven together -- and it closes with a lovely ballad Moon On Your Pajamas written as a lullaby for his young son.

With this album -- which went to number 2 in the UK -- Paul Weller reclaimed his position as one of the greatest of English songwriters (the Jam, Style Council and Weller's solo career have never counted for much in America), and his subsequent album Stanley Road two years later topped the British charts. His other albums through to the present day have all done equally well and Weller has been elevated into the pantheon alongside McCartney and Ray Davies by many British rock writers.

So it is Wild Wood, which was both an artistic and career turning point, that Weller followers look to.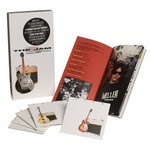 From this album it is a journey back through the Style Council and the Jam, both of which have excellent five-disc box sets available: the '98 Complete Adventures of the Style Council contains their unreleased album Modernism: A New Decade; and the Jam's Direction Reaction Creation set has a couple of dozen unreleased tracks.

Weller's influences are readily traceable too: the Who, Kinks, Beatles, Small Faces, Traffic, Stax and Motown soul and so on.

Equally interesting is to move forward and sideways from Wild Wood into Blur, Ocean Colour Scene, Oasis . . .

Any way you cut it, Wild Wood was a pivotal album in Weller's carer -- but also in British rock.
Wild Wood has been reissued as a Deluxe Edition double disc which includes numerous bonus tracks: the title track in a Portishead remix, Weller covering songs by the Who and Small Faces, Neil Young's Ohio, Tim Hardin's Black Sheep Boy and the Edwin Hawkins Singers' Oh Happy Day among others, and numerous demos of Wild Wood tracks.
As Mojo magazine noted on its release, "one of the great British rock albums just got better".

These Essential Elsewhere pages deliberately point to albums which you might not have thought of, or have even heard . . .
But they might just open a door into a new kind of music, or an artist you didn't know of. Or someone you may have thought was just plain boring.
But here is the way into a new/interesting/different music . . .
Jump in.
The deep end won't be out of your depth . . .