Graham Reid | | 3 min read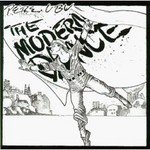 It has become fashionable lately to speak of "post-rock" and cite bands such as Tortoise, Sigur Ros and Explosions in the Sky as being groups which use the tools of rock, but create music that isn't identifiably within the rock genre.
Of course nothing comes from nothing and there may just be precedents for post-rock -- such as Pere Ubu out of Cleveland who, in the mid 70s, arrived with an astonishing single 30 Seconds Over Tokyo. It was an aural assault clearly the work of a rock band, but one so far removed from the tenor of the times (the pre-punk prog-rock period) as to be physically threatening.
Singer David Thomas sounded like a man who had gargled razor blades and was hanging on to a precipice by his fingernails.
This wasn't easy music -- and their debut The Modern Dance of '78 confirmed that this aggressive five-piece (of ever-changing membership) was as uncompromising as The Stooges, but with an inchoate, paranoid twist.
At core Pere Ubu was an experimental garage band -- and perhaps the epitome of near neighbours' Devo's principle of "devolution". There was something primal, urgent, desperate and darkly disconcerting about Pere Ubu music. One critic wrote of "the sound of things falling apart" and Thomas jokingly offered up that they were "avant garage", a label which stuck.
They were also, in the broadest sense of the definition, a progressive rock band (as opposed to the pejorative label "prog-rock") -- although as with post-rock bands today they seemed to have no clear relationship with whatever else was going on the rock culture.
Unlike post-rock bands today however, they spawned no great school of acolytes or imitators, although musicians from avant-jazz to punk rock and beyond have often noted the (largely inaudible) influence of Pere Ubu on them.
Frontman Thomas -- a tetchy character -- would have none of this however and wilfully carved a path for the band (of which he was the sole constant) which blazed a singular trail along the margins of rock.
Taking their name from the play by proto-surrealist and inventor of the "science" of pataphysics, Pere Ubu had a announced intellectualism also -- and much of what they did wavered between irony, parody and musical pugilism.
On The Modern Dance the six-minute track Sentimental Journey (no relation to the 50s middle-of-the-road croon of the same name which Ringo so charmingly covered) is punctuated by the sound of glass breaking, irritating guitar figures, Thomas' free-association lyrics and gloomy chords. If there is a journey at all here it is to some dark and forbidding place where sentiment would be in short supply.
The Modern Dance sounds like no other album before it -- some have referenced Captain Beefheart but that is a stretch, although Thomas had a similar sensibility for dark blues -- and few have tried to emulate its dyspeptic, confrontational sound.
All of which makes it sound like an album to be avoided.
Not so however, because in Nonalignment Pact (the most conventional song of the 10) and the two-minute long Life Stinks you have two bona fide, influential pre-punk classics. The title track is almost New Wave in its nagging repetition, and you can almost hear a snatch of disco made from the noise of some sweaty, heavy industry factory on Real World. And the final track is tellingly entitled Humour Me.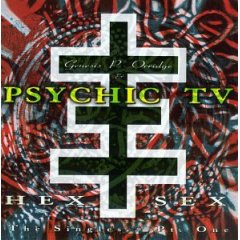 Unless you have come to rock music through the back door -- via Throbbing Gristle, Psychic TV, Einsturzende Neubauten and the like -- it's a fair bet you haven't heard anything quite like Pere Ubu.
Many could make a convincing case for the follow-up album Dub Housing as Pere Ubu's most consistent work, but it is the annoying inconsistencies of The Modern Dance which make it so compelling. And -- along with that necessary companion 12" single 30 Seconds Over Tokyo -- a cornerstone Essential Elsewhere album.
The journey through Pere Ubu's subsequent catalogue (and Thomas' long solo career) is a thrilling ride, and they are still around today. Probably playing to as few people as they ever did.
But their influence, while not great, is certainly evident in many avant-rock and garage bands, and in the post-rock of today.
So from The Modern Dance follow the leads from those other bands mentioned, look back to Beefheart, and sideways into Krautrock. And good luck.
As they say, it's a long strange trip.
These Essential Elsewhere pages deliberately point to albums which you might not have thought of, or have even heard . . .
But they might just open a door into a new kind of music, or an artist you didn't know of. Or someone you may have thought was just plain boring.
But here is the way into a new/interesting/different music . . .
Jump in.
The deep end won't be out of your depth . . .