Graham Reid | | 4 min read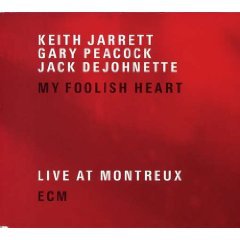 Most people who know his music don't come to albums by jazz and Elsewhere pianist Keith Jarrett expecting to snap their fingers, smile at the swinging grooves and generally enjoy the good humour on display.

Jarrett is usually a furrowed-brow listen, or in an instructively meditative mood.

His emotionally dense, improvised solo piano work in the Seventies redefined the jazz idiom and increasingly he drew from the classical repertoire -- although unlike Wynton Marsalis you never felt he was doing it because it was somehow morally improving.

There are many Jarrett albums (solo, or with his long-running trio of drummer Jack DeJohnette and bassist Gary Peacock) which could happily be filed under the heading "classic".

His solo Koln Concert from '75 was the first indicator that "genius" was a word you could attach to his name, and there have been a dozen such releases in the three decades since.

"Serious, tetchy, demanding, gifted, heroic" . . . These are also adjectives that could be used about Jarrett.

But "entertainer"?

Not a description that readily comes to mind -- until this double set My Foolish Heart which catches him live at Montreux in 2001 with Peacock and DeJohnette.

On this entertaining night in the Stravinsky Auditorium he invokes the stride style of Fats Waller on Ain't Misbehavin' and Honeysuckle Rose, bounces across jazz history with treatments of Monk's Straight No Chaser, Sonny Rollins' Oleo and Miles Davis' Four, and reaches back the Great American Songbook for material by Sammy Cahn, Victor Young and others.

While it is the up-tempo interpretations that make this a rare release in Jarrett's vast catalogue (my guess is maybe 66 - 70 releases, some of them double and triple disc sets -- and there was the 10-album Sun Bear Concerts set in the late Seventies), it is in the ballads where this trio really excels.

The rippling treatment of My Foolish Heart with Peacock's deft punctuations and DeJohnette so subtle as to be a mere presence is the standout on the first disc, the spare 11-minute Guess I'll Hang My Tears Out To Dry its equal on the second. Considered, slow-to-mid tempo material has been this trio's hallmark.

They have previously delivered wonderfully evocative treatments of standards, starting in '83 with Standards Volume 1. Other similarly conceived volumes followed, each notable for the sensitivity Jarrett -- who could charge like a bulldozer on heat through improvised solo sets -- brought to the sessions.

Another high water mark in this more refined style came a decade ago on The Melody At Night, With You where he eschewed interpretation and played a solo straight bat to material by George Gershwin and others.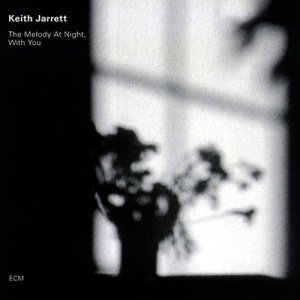 That album was the result of him being forced to retire from performance in '96 due to chronic fatigue syndrome.

These days Jarrett is back in the spotlight and if he doesn't garner the same public attention he once did that takes nothing away from the inventiveness of his playing.

On My Foolish Heart he cuts a wide swathe through a seven minute version of What's New where DeJohnette drives him hard through firecracker kit-work, delivers a deliciously melodic and languid The Song Is You, and sounds like he is having unfiltered pleasure on the Waller tunes, and again on Rodgers and Hart's You Took Advantage Of Me from the 1928 musical Present Arms.

You can hear the sheer enjoyment as Jarrett swings and finds odd angles, punctuates his playing with shouts and hummed melodies, and delights in the stride and ragtime styles before heading back into territory we know him best for on a vigorous, algebraic version of Monk's Straight, No Chaser.

So what prompted the then 62-year old Jarrett to go back to ragtime and stride styles this late in his career?

Well, while this has never seemed a profound influence on the man who cut his teeth with Art Blakey's Jazz Messengers and saxophonist Charles Lloyd (in a line-up which included DeJohnette) in the Sixties -- and an increasingly funky Miles Davis in the early Seventies -- Jarrett used to drop fleeting references to these styles and is on record way back saying his first choice of music for a desert island would be something by ragtime pianist Scott Joplin.

I doubt he'd say the same today, but at this concert in Switzerland his heart was definitely in that zone and You Took Advantage Of Me -- stretched to a swirling nine minutes -- is a real treat.

Hard to believe but Jarrett -- who has famously berated fellow musicians, interviewers and his audience -- sounds like he was letting a history of jazz piano flow through him.

It is infectious and I think they call it "having fun".

At the time, who would have thought it from Keith Jarrett?
These Essential Elsewhere pages deliberately point to albums which you might not have thought of, or have even heard . . .
But they might just open a door into a new kind of music, or an artist you didn't know of. Or someone you may have thought was just plain boring.
But here is the way into a new/interesting/different music . . .
Jump in.