Graham Reid | | <1 min read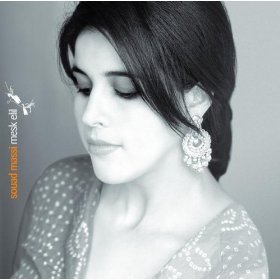 On her two previous albums it was evident that Algerian-born Massi was never going to conform to the prevailing sounds of rai and pop of her homeland.
And on this instantly engaging album she takes a step even further away and pulls in Latin sounds alongside her already established, if slightly unusual, blend of Algerian pop-folk with hints of Spanish flamenco music.
At its best as in the Brazilian-influenced title track she seduces with her breathy vocals, but elsewhere there is a lively and up-tempo danceable consciousness despite the lyrics which speak of sadness (the terrific Ilham), and songs like the percussive Miwawa deserves to be pumping out of good-natured car radios everywhere.
The magical Tell Me Why is simply 1967 psychedelic exotica-pop.
Warmer days are coming soon we hope but in the middle of winter Massi -- whether whispering in your ear, getting you up to dance or taking you on a trip -- brings welcome musical sunshine.
These Essential Elsewhere pages deliberately point to albums which you might not have thought of, or have even heard . . .
But they might just open a door into a new kind of music, or an artist you didn't know of. Or someone you may have thought was just plain boring.
But here is the way into a new/interesting/different music . . .
Jump in.
The deep end won't be out of your depth . . .