Graham Reid | | 3 min read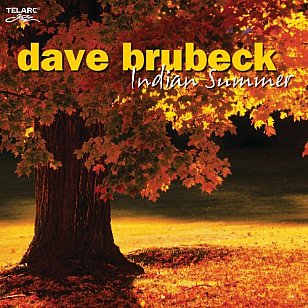 In 2007 when he was 86, the great pianist-composer Dave Brubeck was honoured as a Living Jazz Legend at the Kennedy Centre in Washington DC and received a standing ovation when he and Wynton Marsalis performed These Foolish Things.
That was on a Saturday, the following morning he flew to Texas and that night sat on a bed in his hotel but there was no mattress where it could have been and a metal rod from the frame went straight into his leg.
The following evening – after a sleepless night and in considerable pain – Brubeck had his ankle bandaged when he limped on stage to perform with his quartet.
A few days later he was back in New York and, despite the pain, went into Avatar Studios for two days of solo recordings. He was barely able to walk.
A week later he was in hospital for surgery on his infected injury.
But while propped up in bed his producer Russell Gloyd reassured him the recording sessions had been successful and 16 of the pieces – mostly standards, although some not that familiar to general listeners plus four originals, two co-written with his lyricist wife of 65 years Iola – had been successful.
They became this album of gentle, reflective pieces . . . his last studio album.
He continued to perform (and receive honours) almost right up until his death in 2012 at age 91.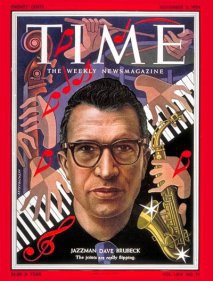 He had played piano in public for 70 years, in '54 was the second jazz musician to be on the cover of Time (after Louis Armstrong) but was embarrassed by the accolade because he – and others – felt Duke Ellington should have had that honour . . . and five years later recorded Time Out with his famous Quartet.
It sold over a million copies – unheard of for a jazz album at that time – and sprung the hit Take Five (written by saxophonist Paul Desmond).
Few musicians could claim to have popularised jazz with a young white audience as much as Brubeck, but his work was also acknowledged by black artists.
Few could deny his work ethic: scores of albums and hundreds of concerts. But it became fashionable to deride his style – often academic, referencing classical music more than the blues.
That may well be true, but he could also play with a gentle spirituality and self-awareness . . . as on Indian Summer.
He said the reflective Herbert Magidson-Alile Wrubel piece I'm Afraid the Masquerade is Over referred to "the whole play of life coming to a close" and that he was convinced by Iola that the Victor Herbert title track referred to the Indian summer of his days. Because he'd grown up with Native Americans and may have had "Indian blood" he had thought of it as a look back to halcyon days and friendships.
But he knew his time was running out. Not that surprising for a man who had always thought about time.
The spare Autumn in Our Town – the lyrics by Iola read "autumn leaves flame and flutter down, October days in golden haze drift through out New England town" – is a similarly thoughtful and understated.
He takes an almost minimalist approach to Georgia on my Mind, his embellishments kept to a few ripples.
Throughout, the seasons – literal and metaphorical – are referenced: Autumn in Our Town, Kurt Weill's September Song (where the lyrics read "the days dwindle down"); Summer Song, Spring Is Here, Indian Summer which he first recored half a century previous . . .
This was a man acutely aware of his age, the passing of time and the inevitability of life ending.
Indian Summer isn't Bill Evans, has been dismissed as unadventurous -- you wanted innovation from an 86-year old? -- and isn't even Brubeck at his most innovative in his time-shifting playing.
But it is a wonderful, elegantly simple and eloquent solo piano coda to an extraordinary life.
There is more about Dave Brubeck at Elsewhere starting here.
These Essential Elsewhere pages deliberately point to albums which you might not have thought of, or have even heard . . .
But they might just open a door into a new kind of music, or an artist you didn't know of. Or someone you may have thought was just plain boring.
But here is the way into a new/interesting/different music . . .
Jump in.
The deep end won't be out of your depth . . .