Graham Reid | | 1 min read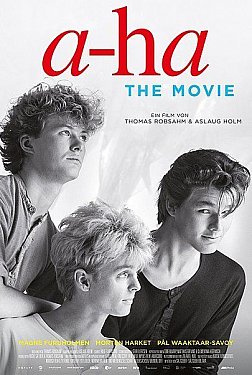 When the Norwegian band A-ha topped the charts in the mid 80s they arrived on the wings of their soaring synth-pop single Take on Me, its animated sketch-pad video and the Bowie-like cheekbones of singer Morten Harket.
If only that hit, its follow-up The Sun Always Shines on TVand a couple of early albums made an impact here, the band were always feted in Europe (a series of number one albums in Norway) and until they retired in 2009 were playing stadia.
Inspired by dramatic but melodic 60s rock and the darker side of Velvet Underground and Joy Division, the musicians who became the three-piece existed in the musical backwater of Oslo but possessed ambition, endured a few missteps (the idea of a harp player seemed perverse in post-punk London) and with style-conscious Harket out front signed to Warner Music in 83.
Then came Take on Me– the first version doing nothing outside Norway – but which, when re-recorded, became one of synth-pop's most enduring songs.
Fame – focused on Harket – took its toll and we get the career arc of internal tensions and differences, side projects and the inevitable reunions which weren't exactly joyous.
With archive footage and photos, current interviews as they record again and the early narrative filled in with animation like Take on Me, here we see a professional, disciplined and determined band which, as with Abba, had darker undercurrents in their relationships and lyrics.
.
This film screens in the DocEdge Festival which runs in various cinemas from June 1 to July 10.
For details of the full programme and bookings go here.