Graham Reid | | 4 min read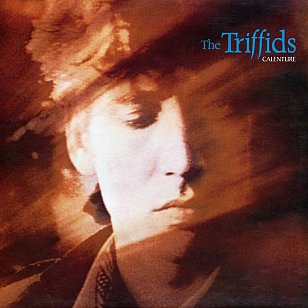 There are a rare few Australian bands which New Zealanders have taken to heart: anything fronted by Paul Kelly or Nick Cave, Midnight Oil, the Go-Betweens, Hunters and Collectors . . .
And the Triffids helmed by the gifted, intense and ultimately doomed David McComb.
A devilishly handsome and lovely man – but someone who clearly didn't tolerate fools, whom I met him in the late Nineties on the back of his post-band solo album Love of Will -- came from remote Perth, one of those cities off the radar of Ocker rock media.
When we met in Melbourne he spoke about that alienation, not just from the rest of Australia but from any kind of cultural life of worth and depth. He'd always had something more intense and serious going on.
Despite him feeling that cultural dislocation, his parents were intellectuals (father a cosmetic surgeon) and patrons of the arts, and his three brothers played music.
This insightful and thorough documentary – subtitled The Story of David McComb of the Triffids – has the advantage of interviews with his parents, brothers, bandmates, friends, his late-in-life partner and period footage. And of course much tape and video interviews with McComb himself.
Writer DBC Pierre sometimes reads McComb's insightful lyrics, letters and poems.
The live footage of the band is exceptionally crisp and vital.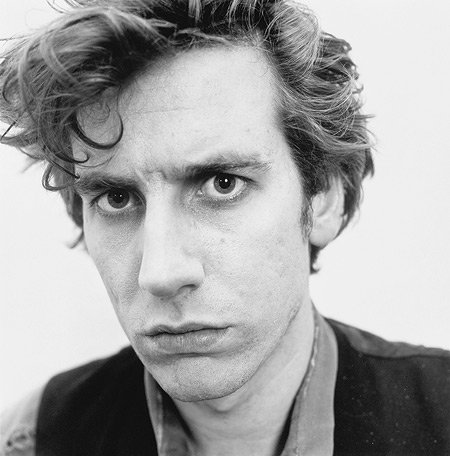 An intellectual and a thinker, as a young man McComb wrote poetry and did satirical drawings, read books, fell in love with the post-punk era (Television, Talking Heads etc) and worked his way back to Lou Reed and Bowie.
The fact Perth had no rock history to speak of meant that punk found fertile ground and the Triffids emerged from that, making cassettes and a bit of noise which was kinda poppy in its early days.
Separate music tribes barely existed but like-minded people gravitated to each other and so . . . the Triffids were born with McComb's songs and personality their driving force.
Relocating to Sydney it was "us against the world" as outsiders, but just as the local industry was coalescing, record and touring companies were being established.
Friends attest to McComb's charisma and penetrating songs. Melody Maker's Lynden Barber went to Australia in '82, saw the Triffids and "I couldn't believe a band this good was unsigned".
But McComb was always unwell with lung, lumbar and heart problems.
"He was ultimately not a very physical guy," says his brother and Triffids' guitarist Robert. "His body was just a vehicle for his thoughts."
Producer Nick Mainsbridge says some bands came into recording sessions with six-packs of beer, McComb came in armed with books and notepads "and a head full of ideas about what he was doing".
His songs sometimes came with string sections ("whether its fashionable or not, we'll do it") and "what they were playing," says Mainsbridge, "was exactly not what you were meant to be playing in Australia".
The Triffids, right from the start, were outside mainstream pub-beer-rowdy Oz rock.
Critics got in behind them, Europe beckoned the intellectual McComb, the mainstream British public in the Thatcher era was somewhat indifferent to their gifts although John Peel was a huge fan and a bill with equally ambitious Echo and the Bunnymen took them to a receptive audience.
As UK journalist Matt Snow notes, McComb had a dark shamanistic quality like Jim Morrison, but it wasn't something nostalgic from the past it was happening right there in a club in London. He calls them cinematic.
"We've done our hell's best not to be modern. Modern is always out of date," said McComb.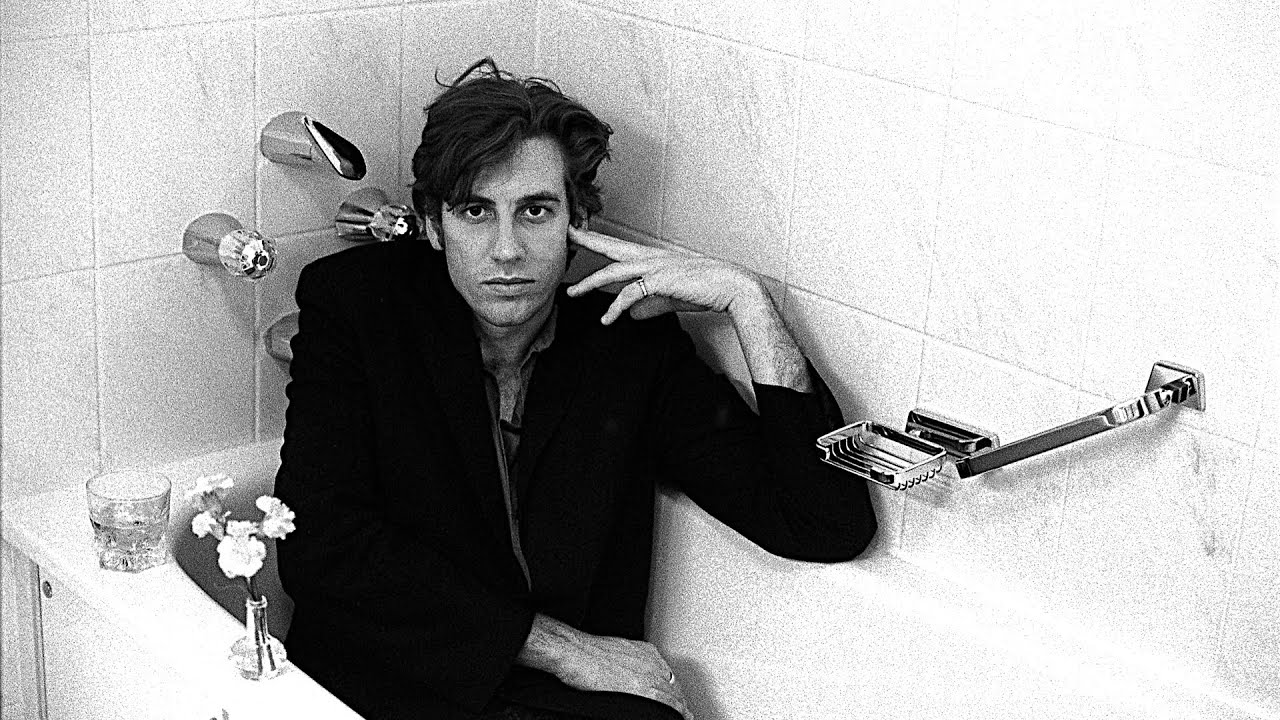 The front covers of NME and Sounds in 1985, constant touring and writing, McComb developing the kind of compelling charisma of Nick Cave, increasingly focussed writing for albums – like their dramatic, classic and atmospheric albums Born Sandy Devotional ('86), the stripped-back In The Pines recorded in a woolshed and the exceptional Calenture – which got great traction among knowledgeable New Zealanders . . .
An upward and increasingly elevating trajectory, heroic music beyond rock culture which poetically spoke of emotional depths on many levels, they signed to Island, . . . and then . . .
Calenture, the title of the last great Triffids album, means a delusional dementia . .
McComb was driven and, over time, became jaded, unhappily in love with a woman, bits of "personal strife", journalists projecting onto him, self-medicating with alcohol and . . . worse.
The final tragic third of this clear and focused doco is the decline and fall of McComb after their exceptional but generically-Eighties single Bury Me Deep in Love single.
Which should have been a hit, but depressingly for him, wasn't.
"Bands suddenly weren't cool anymore."
"We've always had ambitions to make records with orchestras, always had crazy schemes . . . so I guess we've always wanted to sell out," says McComb, only half joking.
He went back to Melbourne, the substance-abuse centre of Australia.
He was an addict, a cliche now. He had a heart transplant.
The film fades into the next band The Blackeyed Susans, his solo album Love of Will in '94 when I met him and then . .
Into the cinematic blackness of religious, emotional and addictive dependency . . . a car accident, speaking jibberish . . .
Car crash in the end. But maybe, in a romantic view, it was his damaged heart which killed him: literally but in a way perhaps metaphorical.
But he died in 1999, days after a car crash, a fortnight before his 37th birthday.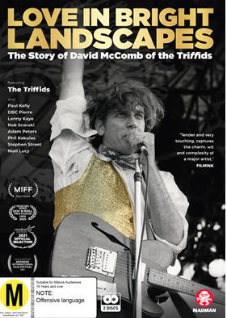 David McComb was an extraordinary writer and performer and the Triffids were one of the greatest, most literate and enduring Australian bands . . . but these days, because of what happened, they have slipped away from us.
The clear, direct, chronological and unsentimental Love in Bright Landscapes – many years in the making -- restores the Triffids and the late David McComb to their rightful place.
Not just in Australian or even Australasian music . . . but into global rock culture.
The evidence is here in this doco . . . and on albums like In The Pines and Calenture.
Australian music was rarely better.
.
.
LOVE IN BRIGHT LANDSCAPES, a doco by JONATHAN ALLEY is now available on DVD through JB Hi-Fi here
.
David McComb died in February 1999. He was 36.