Graham Reid | | 5 min read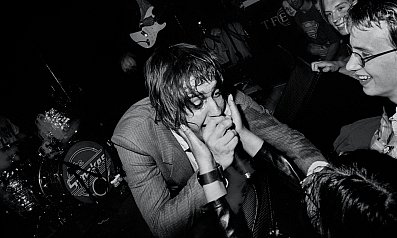 Inevitably the cultural life of a city will rise and fall, and New York has seen its fair share of peaks and troughs.
For a while between the Forties to the early Sixties it was the global centre of the visual arts and jazz – but as painters and musicians drove further into abstraction the audiences were left behind.
Then there has always been the city's plague of economic boom/bust. In the mid-to-late Sixties and beyond, New York was in fiscal freefall.
But that meant rents were cheap (although running water sometimes wasn't an option) and so artists gravitated to lofts downtown.
The Warhol crew and hangers-on in the late Sixties/early Seventies might have enjoyed themselves – and fed each others egos and idiosyncrasies – but beyond their world things were bleak.
In 1975 NYC looked to be on the verge of bankruptcy.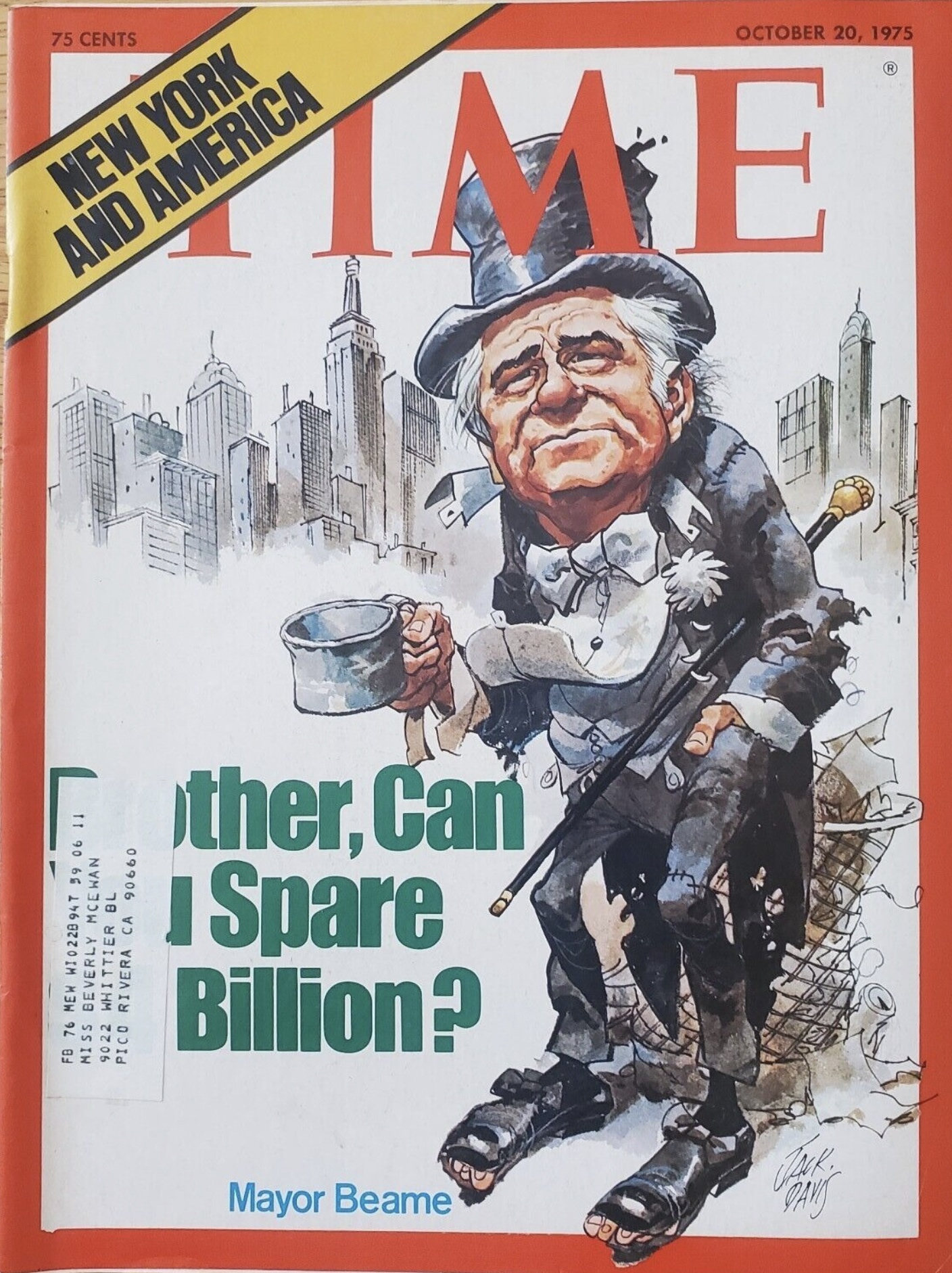 Patti Smith writes well about the New York she discovered when she came over from New Jersey, it wasn't pretty. But it was creative.
Again though, the music scene in the late Seventies was small: CBGBs might have been famous but it was a tiny dump. Yet out of it and other clubs like Max's Kansas City came the Ramones, Blondie, Talking Heads, Patti Smith, the Feelies and more.
Further up the city and in the suburbs hip-hop was emerging, made on the cheapest of turntables and even cheaper secondhand records.
It was exciting music but then came the inevitable downward cycle.
By the Nineties all that was left were the myths of great days and bands.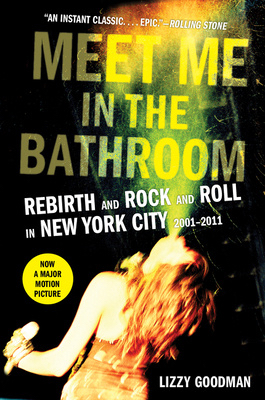 Then just as quickly – as recounted in Lizzy Goodman's book Meet Me in the Bathroom -- a sleazy underground of rock'n'roll spearheaded by the Strokes emerged and -- in their wake, just as inevitably -- others followed: the Yeah Yeah Yeahs, Moldy Peaches, TV on the Radio, LCD Soundsystem . . .
All of these artists appear throughout this doco film in a remarkable compilation of cheap handheld footage, live shows, television clips, interviews and talking heads.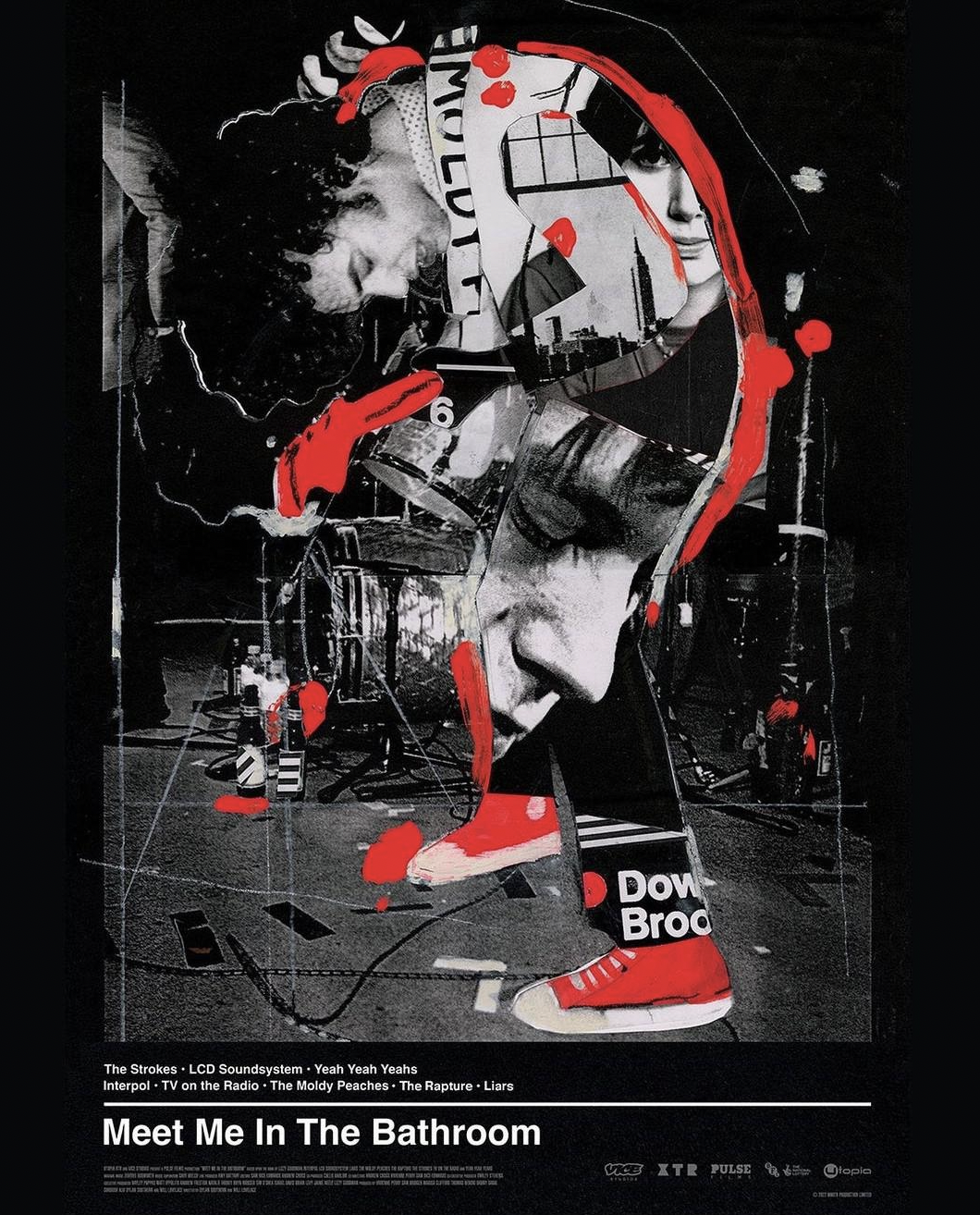 Meet Me in the bathroom is an insightful and sometimes unpleasant documentary by Dylan Southern and Will Lovelace (who also did the 2012 LCD Soundsystem doco/concert film Shut Up and Play The Hits).
Inevitably the handsome but louche Strokes are the focus – after some self-indulgent stuff about and by Moldy Peaches – because they encapsulated so many cliches and myths about "New York City rock".
It's always been Elsewhere's contention that the Strokes' damaged garageband rock'n'roll appealed to older critics and NYC habitués because it resurrected the spirit and attitude of the CBGB-era of their youth
And for a younger audience in search of a scene, the shabby-chic Strokes provided it with a ripped-jeans soundtrack of classic pop-rock played out in sweaty graffitied clubs.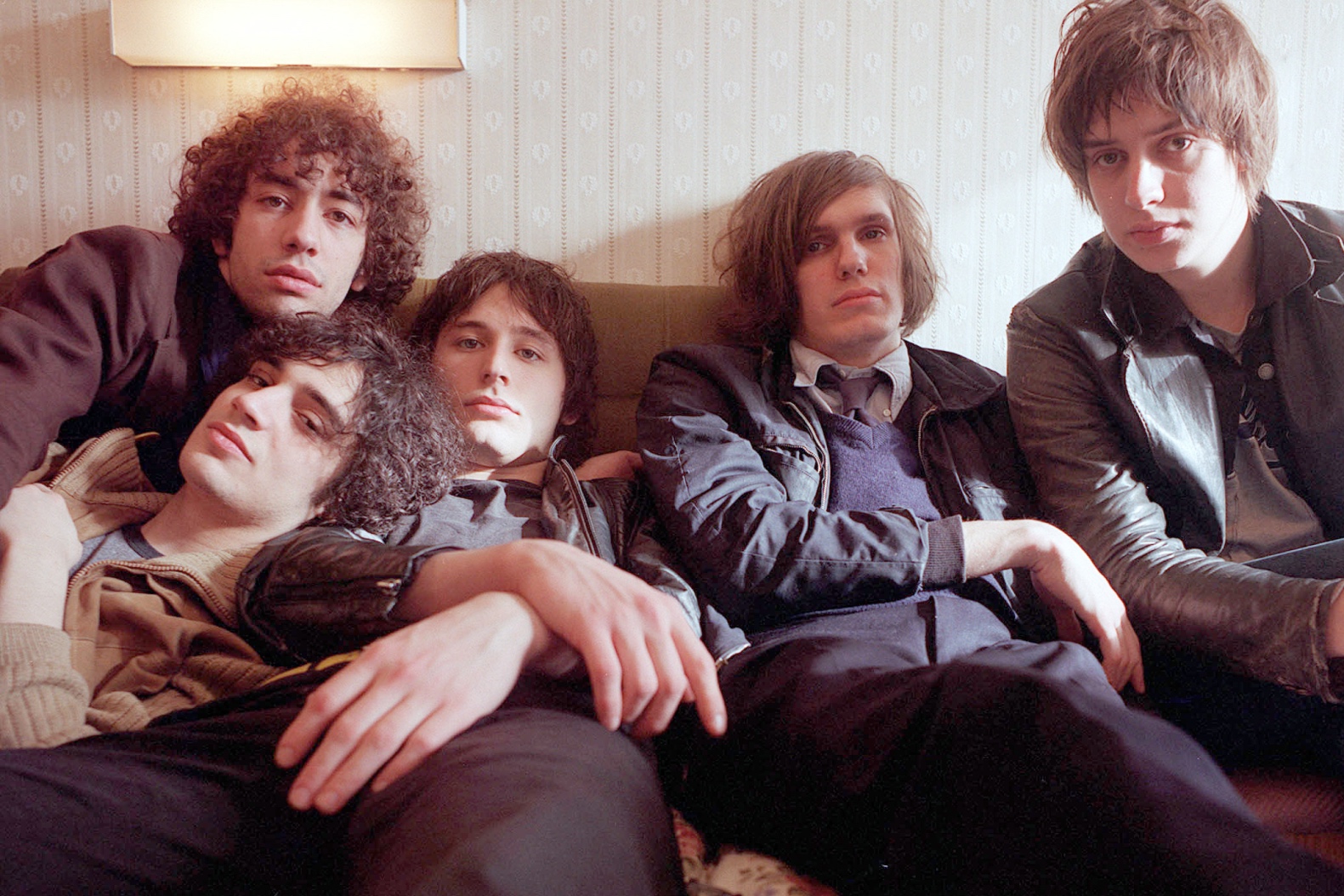 There was a tribe in search of something and it found it in the Strokes, who soon enough have models hanging off their arms.
The Strokes looked good and sounded better than average (and very like their predecessors) but as this doco shows – although the band revealed it themselves – they had within them the seeds of their own destruction.
Their mainman, songwriter and media/fan-focus Julian Casablancas steered the group up but equally dragged it down through his inarticulate stoner attitude – the man rarely finishes a sentence – and increasing dependencies. When their second album failed to ignite it was because of a lack of decent songs, poor work ethic, the lifestyle and divisions. Same old story.
Either in truth or by self-definition many of the characters who pass across the screen – Moldy Peaches, Karen O of the Yeah Yeah Yeahs, the solemn James Murphy of LCD Soundsystem, Carlos D of Interpol) characterise themselves as misfits, outsiders, loners and different.
Some genuinely were, at times however you suspect they have become their adopted persona.
Karen O is fascinating. Her modest early talent certainly flourished and, as she says, in her life she felt worthless and out of kilter with the world. But on stage she realised she could do anything and become someone. Unfortunately immediately following that observation we see her screaming inarticulately and in a tiresomely familiar manner.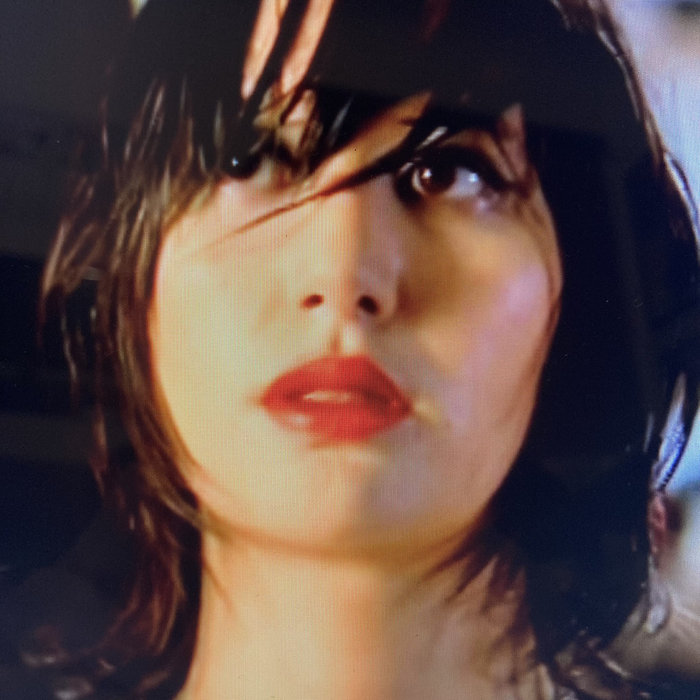 Later however in a very moving sequence where she performs Maps and cries real tears we see the artist emerging. She speaks candidly and with weariness about being a woman in rock culture with photographers trying to capture images up her legs.
This is the grubby side of the period, along with the seduction and price of sudden fame (among the price, Courtney Love's drugged-out television show where two of the Strokes nodded off).
Meet Me in the Bathroom is excellent in the social context it applies: unexpectedly there is 9/11 and its aftermath, the migration of musicians and artists to Williamsburg and the subsequent trail across the bridge by developers wanting to capitalise on the hip suburb to build condos or convert low-rent apartments into luxury units.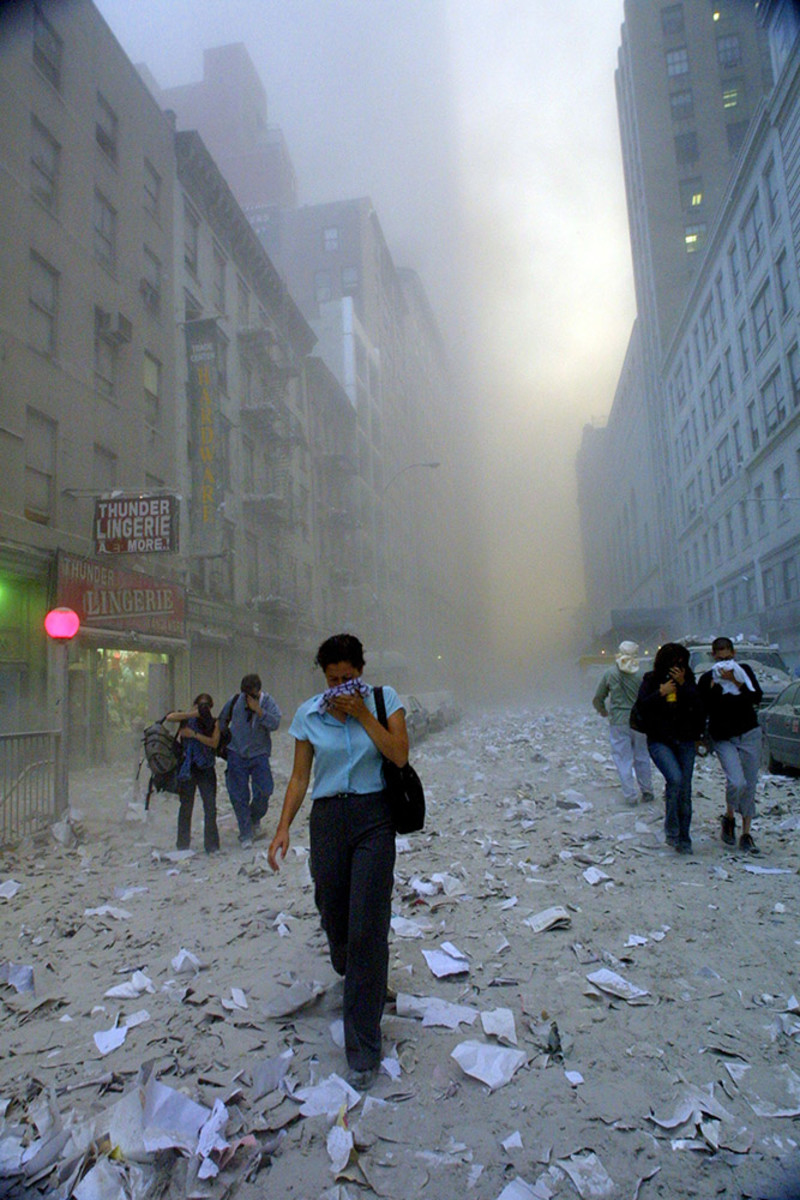 Meet Me in the Bathroom – which came together as a collation of footage during the Covid years – is an insight into the world of sometimes dysfunctional and indulged musicians who often can't get their shit together out of laziness, lack of focus or talent, but see that as part of their personality.
However when they did, that music – raw, untutored, exciting and sometimes enjoyably chaotic (or cleverly mannered as in the case of Interpol in their Kraftwerk suits) – captured a time in a city which was in dire need of escapism, youth culture and invigorating, ragged rock'n'roll noise.
Cleverly bookended by a poem from Walt Whitmans Leaves of Grass (about Manhattan) this doco is as much about community and cultural shift as it is about the bands, about a city and how street culture can emerge despite, and not because, of itself.
When you got nothin' you got nothin' to lose. And these musicians – even those from wealthy families like Casablancas, Albert Hammond Jr and Nick Fraiture of the Strokes -- certainly felt like they had not much to lose.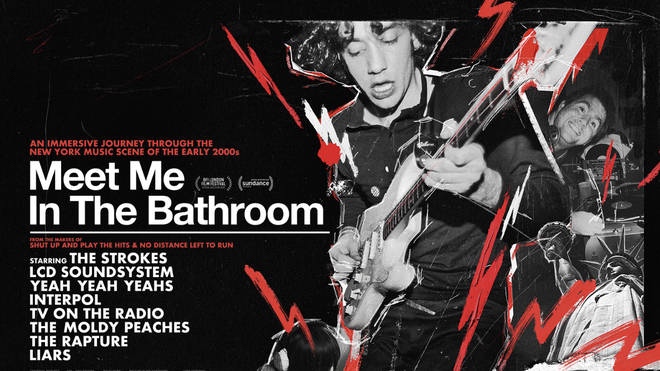 This doco is raw, fast, patient, observational and insightfully constructed out of disparate parts. It doesn't analyze or even pretend to, just lets the events play out as they happened, mostly through the eyes of the protagonists.
And incidentally, the last Strokes album The New Abnormal after a long hiatus (Casablancas and the band growing up), and the new Yeah Yeah Yeahs album – Karen O now closing in on her mid-40s – are terrific.
Nice to know it worked out for some of them.
.
Meet Me in the Bathroom is in selected cinemas.