Graham Reid | | 1 min read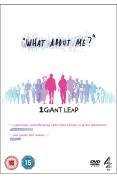 Well, this should keep you occupied for a few days of solid viewing.
This new project by 1 Giant Leap (Duncan Bridgemen and Jamie Catto) took three years to film and edit, and had them travelling from Gabon to the most remote place in China, as well as doggedly trying to nail down REM's Michael Stipe to record his vocal part. (It was worth the effort, his song is a standout.)
The premise is simple: the duo take a rhythmic backing track to various musicians (some famous, most not) and have them add an instrumental or vocal passage. So one piece of gorgeously meandering music may have African drums, Indian flute, a Chinese singer and Japanese koto. (I made that up, but you get the picture).
But wait, in this case there is more, much more.
Because they gave themselves loosely philosophical ideas to explore they got some interesting people also contributing in snappy soundbites: Bob Geldof, Stephen Fry, Noam Chomsky, author Eckhart Tolle, Deepak Chopra, Tim Robbins, Susan Sarandon, Billy Connolly . . . All sharing the same context as throat singers Huun Huur Tuu, rappers, kd lang, a choir from small African village, some hilarious Chinese women who (tongue-in-cheek) acclaim television as their key to happiness . . .
This double-disc DVD is the story of that process in various forms. There are 12 short films around the themes, a two hour movie version (some of the same footage but also some not) and the rapid cut television series. It is a colourful, provocative, fascinating dive into global culture and while you won't agree with everything that is said by various people, that is also part of the point.
Rather than a complete and closed conversation What About Me? is actually more like a discussion board for ideas and ideologies. Don't expect answers, they aren't here.
But what is showcased in beautfully shot and rather exotic footage are the various voices of the planet, people singing their culture, or sometimes just taking the piss out of the two English guys who have turned up in their village.
It is a lot of fun -- and over two discs there is a lot of it. Save it for a rainy weekend. It'll fill the time effortlessly.