Graham Reid | | 1 min read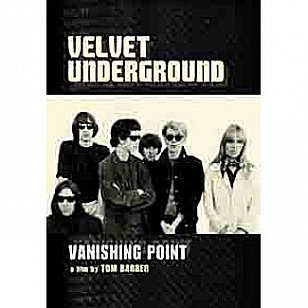 Although this 90 minute film of the career of the Velvet Underground leaps in when Lou Reed met John Cale --as if nothing of consequence had happened in each of their lives prior to that -- what follows is an interesting (if much canvassed) doco about a band which changed the face of contemporary music.
This chronological account is described as "a film by Tom Barber" and that seems fair because the music comes with interesting b'n'w footage of New York which is evocative and artistic, and the pperiod footage is excellent. The talking heads here are intelligent and articulate.
Neither Reed nor Cale (nor the late Sterling Morrison or Andy Warhol) are interviewed but drummer Maureen Tucker (looking like your old and lovable aunty) speaks well of the period and the music, and Doug Yule (who replaced Cale) is also throughly engaging and very self-effacing.
Of the other contributors there is Billy Name (a Warhol Factory regular who did the first three VU album covers), critics Robert Christgau and Clinton Heylin (who has written on the VU and Dylan), various club owners and fellow travellers, and Dean Wareham (of Velvets-influenced Luna, and Dean and Britta).
All of these people persuasively make the case for the Velvet's influence, but better than that identify specific songs -- and not always the well known ones -- which illustrated some aspect of the band and how different it was.
The film also raises various questions: What might they have been like without the influence of Warhol? Would Reed -- given his background as a jobbing pop songwriter with a love of doo-wop -- have been more commercial earlier if it hadn't been for Cale's avant-garde influence? Why wasn't the crucial contribution of Morrison and Tucker acknowledged earlier?
Although another in the Chrome Dream series of unauthorised biographies -- which can be a bit hit and miss -- this one is well worth catching up with.
And if it starts and ends abruptly (scant mention of their reunion) at least it puts a firm focus on the music making and those first three exceptional albums which changed the parameters and map of what was possible in rock culture.