Graham Reid | | 2 min read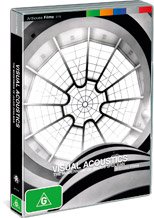 This beautifully shot, 85 minute doco pays elegant tribute to the great photographer Julius Shulman, the man who defined how the world saw Modernist architecture.
As the Modernist movement took hold and right through to the most contemporary buildings by Frank Gehry, photographer Shulman was there constructing eye-catching images (often in deep black'n'white, sometimes in glossy colour for magazines like Esquire) which echoed the construction of the buildings in his linear and sharp images.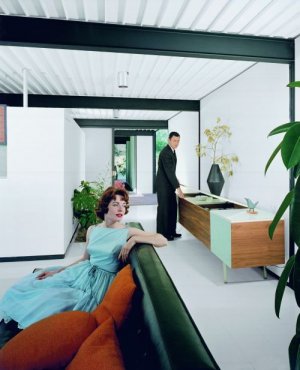 Later in this film as he speaks to a group of students Shulman, who died in July 2009 at age 98 shortly after this film was completed, tells them, "The camera is the least important element in photography."
What he means is the eye of the photographer, the thoughtfulness of the composittion and the identifying of ingredients and elements like contrast and perspective are all to be considered before the shot is lined up.
Through his stunning work he made architecture exciting, sexy, sophisticated and refined.
There are dozens, if not scores of times, you will want to pause this DVD to appreciate his construction of an image.
Using deep perspective and astutely aware of light (although he admits how he came to that discovery), Shulman captured many buildings not so much as they were but how they could be seen.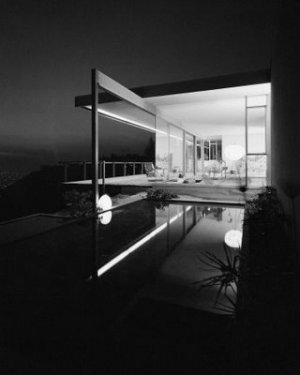 His portfolio includes many buildings now lost or irrevocably changed, and a couple of telling incidents here show how much a building can be changed simply by its rather ugly neighbours.
Shulman was a man who not only loved his work and his life, but through the footage here -- archival interviews, watching him still going about his work, with family and owners of some of the houses -- he offers persuasive proof that taking pleasure in life is its own reward.
"Life is good," he tells a group of university students as he accepts an honorary degree.
Narrated by Dustin Hoffman and with sympathic photography by Aiken Weiss and Dante Spinotti this film, subtitled The Modernism of Julius Shulman, won best doco at the '09 Palm Springs Film festival and the audience award in Austin the previous year.
From the first frames of animation and then into some of Shulman's photographs it is easy to see why.