Graham Reid | | <1 min read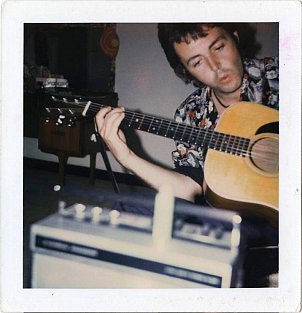 While Elsewhere always does its own interviews, this one provided to coincide with the remastered version of Band on the Run -- which launches a whole McCartney remaster/reissue series -- is interesting, so an exception has been made.
For an overview of McCartney's post-Beatles career -- including classical projects and oddities alongside his mainstream albums -- Elsewhere has made it easy by dividing his career into decades.
Go here for McCartney in the Seventies; here for McCartney in the Eighties; here for the Nineties; and here for the past decade. Lotta albums considered.
Enjoy that overview - and this three-part interview.