Graham Reid | | 1 min read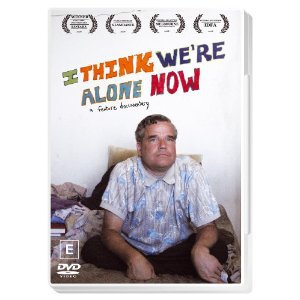 For those who don't know, or perhaps would prefer to forget, Tiffany was a sky-rocketing teenage pop singer in the late Eighties who had two hits: I Think We're Alone Now (a cover of the Tommy James and the Shondelles hit) and I Saw Him Standing There (a gender flp on the Beatles song).
Tiffany was 16, played shopping malls, became a poster for little girls and her career was effectively over by the time she was 18. I interviewed her at the time she was sueing her parents (see here). It was kind of a sad story really. Chewed up and spat out.
But this film is even sadder and certainly way more weird: it is about two Tiffany obsessives, both of whom believe that it is their destiny to be with Tiffany (now nearly 40) -- despite the fact she is married with a kid.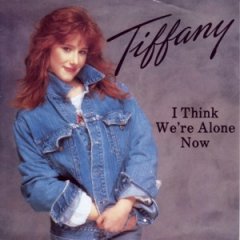 What is even more strange about this obsession is who these people are: Jeff Deane Turner is a fiftysomething Christian man from Santa Cruz in California with Asperger Syndrome (at least) who keeps a clipping file which includes his arrest for stalking Tiffany way back; and Kelly McCormick is a lonely intersex person (ie hermaphrodite) who is a compulsive runner, dresses as a woman most often and is of unfortunate appearance.
Stalkers they may be, but their obsession is born of deep emotional attachment to Tiffany (whom McCormick has never seen live let alone met).
This doco not only traces the lives of these two unfortunates -- neither works, obviously -- and of their friends (some equally addled), and is an uncomfortable study in obsessive personalities and damaged emotions.
Unexpectedly also, they get to meet each other -- and Tiffany in the course of this film (it's slightly creepy and almost tragic for McCormick, she seems to have accepted Turner may be harmless although doesn't want to spend more than a minute with him).
And it appears Tiffany is still out there doing it, singing on a stage set up on a beach, and in a gay bar.
After her brief early career Tiffany went for various kinds of career revivals (Las Vegas, country music) and in 2002 appeared nude in Playboy.
That worked and since then she has been on various celebrity television shows.
Among the very many strange things in this doco however is the fortysomething who looks like a hard rock kinda guy.
But he's a huge Tiffany fan, he says.
Go figure.
Strange, sad, unnerving and quite uncomfortable viewing.
But compelling nonetheless.