Graham Reid | | <1 min read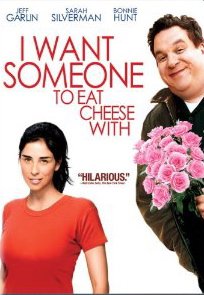 If Seinfeld introduced the idea of a television show about nothing in particular, then the series Curb Your Enthusiasm -- written by and starring Seinfeld producer/writer Larry David -- elevated it to an art form. Although some of Curb Your Enthusiasm had a long arc of storylines, much of each episode was taken up with what seemed like not much at all which somehow all linked together to great comedic result.
David's on-screen manager in that show, Jeff Garlin (as Jeff Greene) was also that show's executive producer and a man with comnsiderable comedic chops from stand-up and cameos in numerous television shows.
This 2006 film however -- about nothing in particular -- was Garlin's directorial debut (which he also cowrote) and although it received some plaudits at the time (selectively quoted as "hilarious" according to Matt Zoller Seitz in the New York Times on the cover but a NYT search reveals the less persuasive "laidback and affectionate") it fails to spark on most levels.
Characters such as Beth in the ice-cream store (the radiant Sarah Silverman) are just plain quirky for the sake of it; the set-ups which see Garlin (as an overweight improv actor living at home) are awkwardly handled and somewhat obvious; and the running gag/backdrop theme of the movie Marty will exclude those who don't know it or may just feel mannered to those who do.
A small movie about not much, and really not much of a movie at all.