Graham Reid | | <1 min read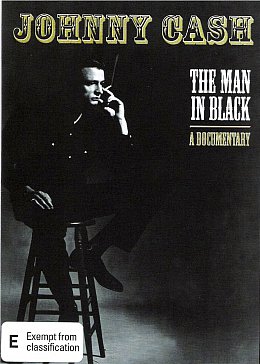 Despite it's promising subtitle "A Documentary", this 90 minute overview of Johnny Cash's career is little more than a Reader's Digest synopsis where much is glossed over (just why was the death of his older brother so traumatic?) and important events are left hanging or unexplored.
It is also scrupulously free of a single note of music by Cash, which rather defeats the purpose of a doco about a man who was a musician.
The extras -- two separate shorts which should have been dovetailed into one 25 minute piece -- are moderately interesting as they superficially trace the origins of country music and then bring things into the Fifties with the importance of producers Chet Atkins and Owen Bradley who smoothed out the edges of the rough-hewn music (Bradley credited with creating "the Nashville sound") and taking it to a wider audience.
But the Cash doco, while having a few moments of interest, is only useful to introduce the man to those who might have a school essay to write on him and need a bit of background.
There is more and much better on Johnny Cash at Elsewhere starting here.