Graham Reid | | 1 min read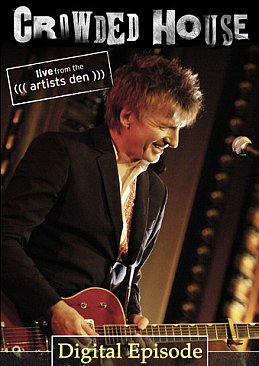 A little heads-up for Crowded House fans, a digital download is available (details below) of their appearance at New York's beautiful Masonic Hall Grand Lodge to celebrate the release of their Time on Earth album in 2007.
Superbly filmed for the US public television series Live from the Artists Den, the show has Crowded House playing material from the album but also dipping in to what might be called their greatest hits.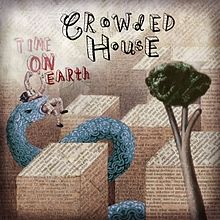 The songs featured are Locked Out, Don't Stop Now, Distant Sun, Silent House, Fall At Your Feet, She Called Up, Mean To Me, Something So Strong, Better Be Home Soon, Don't Dream It's Over, When You Come and Recurring Dream.
Here is the technical info/link/disclaimer etc for this global release . . .
This video product is a single-file digital download ($US9.98); you will not receive a physical copy. You can purchase it from here.
The format of the file is the popular Quicktime format, playable on both Macs and PCs. Free software to view the video is available here; the resolution of the video is 1280x720 with 48k stereo high quality audio. The size of the file is less than 0.8 gigabytes and downloadable as a ZIP file for a smaller file size.
Once you click on the file after download, it will uncompress. You will receive an email with a download link shortly after your purchase. If you should have trouble downloading the file or the transfer is interrupted, you will receive multiple attempts to download the file in your browser of choice.
Please do not hesitate to contact orders@theartistsden.com if you should have any issues with your download.