Graham Reid | | 1 min read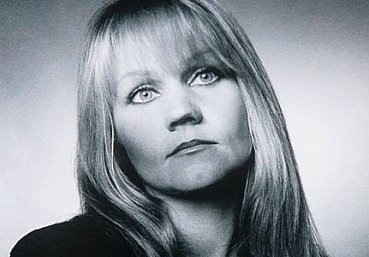 She may have sold more than 10 million albums, but when she died of cancer in '96 at just 33, Eva Cassidy was virtually unknown outside of small circle who had seen her playing in clubs around Washington DC.
The live album she recorded barely created a ripple and it wasn't until many years later – when a tiny record company pulled together a collection and managed to get a song played on Terry Wogan's BBC Radio 2 show – that things started to happen for Cassidy.
In the absence of the artist to promote it or interview, and a death hardly in there with the drama of Nick Drake, Hendrix, Cobain and others, it was simply her voice which was selling the songs.
Mick Fleetwood, who would sit in with her, said Cassidy's voice was her "ultimate tool of magic" and described her as a jazz singer for her sense of timing. Bruce Lundvall of Blue Note wanted her to record a jazz album, but Cassidy declined saying she didn't just want to sing just jazz but simply what she wanted.
Lundvall apparently said he didn't know how they would market such an album and so the offer lapsed, which seems odd given Blue Note managed to turn Norah Jones into a superstar.
Vocal coach Carrie Grant (who has worked with Diana Ross and Take That) speaks of the "beautiful brokenness" in Cassidy's voice. She could sing gospel (Wade in the Water), blues, soul (Chain of Fools) and was superb interpreter of a lyric.
With no artist available, a little film footage (notably of her stunning revision of Over the Rainbow) subsequently became the most requested clip on Top of the Pops2.
Her Songbird album of '98 found her covering Sting's Fields of Gold, Christine McVie's title song, Curtis Mayfield's People Get Ready, Over the Rainbow and some traditional folk and gospel songs. Record companies might have found it hard to market such a thing, but the public had no problem with its eclecticism. It went to number one in the US, UK and Ireland, and top 10 in a few European countries.
There have been five other albums since and the phenomenon that is Cassidy's posthumous career is told in the doco Eva Cassidy: Timeless Voice (Sky Arts Channel, Saturday Sept 21, 9pm).
There are comments from Fleetwood, Katie Melua (who says Cassidy doing covers made her realise it was possible to be a great performer and musician and not have to write a single word), Grant who intelligently explains how Cassidy's versions were so different, Michael Bolton and others. And this hour-long film explains how an artist could have a career without the hype of the music business and machinations of the attendant media.
The tragedy is, of course, Cassidy never got to see and enjoy the success she would achieve after she was gone.