Graham Reid | | 2 min read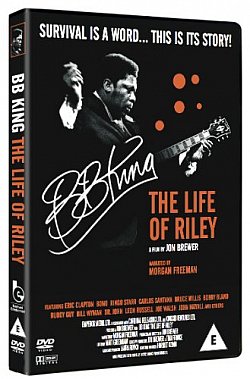 A few weeks ago a review of a lousy BB King concert in St. Loius went viral. But the comments about his rambling show, him forgetting lyrics or simply lost as to know what to do would come as no surprise to anyone who saw an equally bad concert in Auckland in 2011.
My review here begins, "Few things are more sad, uncomfortable and disappointing than witnessing a once-towering talent in its decline.
"But for more than half an hour after he arrived to a standing ovation, B.B. King barely played a note or sang, but rather made a prolonged and rambling introduction of his eight-piece band (embarrassingly mixing up names) and brought out his two managers (really?), offered a short flicker of blues, then was distracted again when he began introducing and talking about family members in the audience."
It was truly embarrassing night to witness (although in the discussion thread some chose to disagree) and all I could conclude is that King was still out on the road for the applause and adulation. I was too kind to mention it might have been a money thing.
But King -- despite an enormous extended family -- could hardly be short of a buck. He is a rare bluesman in that he never smoked or drank, and that he also had million selling records, sell out shows and opened for some of the biggest acts on the planet.
To be fair though, for decades he did keep his big band on the road for over 320 nights a year just so he could pay them.
If you had the misfortune to see that show in Auckland, here's a better way or reminding you of the greatness of BB King, a two hour doco (plus extra interview features and a sit-down live show at the Royal Albert Hall in 2011).
Tracing his life from abject poverty in Mississippi where he worked on a cotton plantation as a child (he figures he walked 30 miles a day, six days a week, six months a year: "I walked a round the world") and into playing music.
An influential teacher Luther Henson put him on the right track (don't drink or smoke) and he heard his first electric guitar in church.
His early life was marked by the separation of his parents, death of his mother and grandmother and at 14 he was alone before being taken back to his father and his step-sisters and step-brother.
These early days are recounted by distant cousins and told through period photographs (few of them featuring the young King but giving the feel for the era).
Throughout this film a telephone book of fellow musicians and admirers -- various Rolling Stones, Beatles, Clapton, John Mayall, Dr John and others speaking about the British Blues Boom, and numerous black artists) -- attest to his particular genius.
And it's an odd one: here is a blues legend who doesn't play chords, and can't sing and play at the same time. What he has however is a tone, identifiable by a single note say many.
The story traces a fascinating arc from the chitlin circuit (an hilarious disagreement between four old guys about what that meant) to playing for white audiences in clubs and on to theatres like the Fillmore West and then stadiums when he opened for the Stones in '69 and U2 in the Nineties.
Pleasingly, the filmmakers explain how this came about through crossover albums, working with white producers and managers who were canny enough to hear how he could be promoted, and King himself: "BB knows how to sell," observes Dr John.
There is a little less on how he created his identifiable sound -- he attributes much to T Bone Walker and Bill Wyman notes his propensity and gift for dynamics, from taking the band down to whisper then back up with a howl.
There is an overlong epilogue which almost beats the final Lord of the Rings installment for "is that the final word?" as dozens line up to deliver their soundbite assessment.
King himself is amusing on that point, saying many others can do what he does, and do it better. But they aren't him.
So this doco tells you in part who he is (yes, his penchant for the ladies is mentioned but in no great detail, nor is his business smarts) and here is a better way to think aout the man than these sad shows being played out in his late 80s.
.