Graham Reid | | 1 min read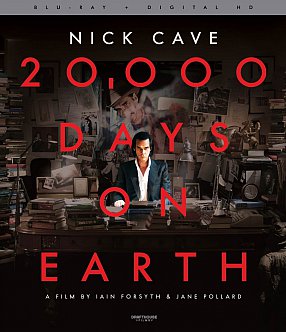 During a recent Q&A session after a screening of this film about him, Nick Cave mentioned in passing that a sequence involving Bad Seed/Dirty Three/Grinderman band member Warren Ellis wasn't true: Ellis didn't live in that particular house and he didn't cook eel as he was shown to be doing.
There were some surprised laughs, but as I looked around I got the sense that some people in the audience felt a bit duped.
However when I had introduced the film I said it would be over to them to decide whether it was a documentary, rockumentary or a mockumentary.
In truth it's actually none of those but an elaborate fiction.
Without going into all the levels of fiction at play because that would undermine the clever illusion set up, it is a film in which situations and events are manufactured, some more obviously than others.
That said however we do get to see small layers of Cave revealed in his conversations with former Bad Seed Blixa Bargeld, actor Ray Winstone and most tellingly Kyle Minogue with whom he seems the most relaxed.
And there is a set-up session with a psychiatrist.
Slowly the layers are peeled back -- he also goes through material in the "Nick Cave Archive" -- and by the end a couple of interesting themes have come through: childhood and the nature of performance.
We also get some glimpse of the creative method -- fictive set-up but no less interesting -- as he and various band members work on material.
The result is a visually stunning film by first time directors Forsythe and Pollard which, in Cave's own words at that Q&A, "a lot of truth got told within the lies".
Among the extra features on the DVD/Blu-Ray now available (which includes performances) just how much of the film is a fiction is revealed.
But that in no way detracts from the magic of a very special film.