Graham Reid | | 3 min read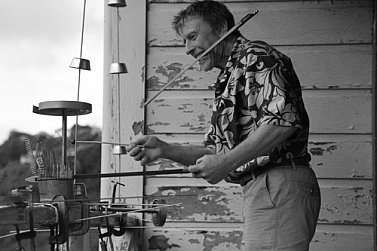 Even if Philip Dadson's name is not as well known as it should be outside of academic and sonic art music areas, many New Zealanders would respond to just two words: From Scratch.
The innovative percussion trio – Dadson, Don McGlashan and Wayne Laird in its most famous iteration – took their mathematically complex, minimalist music into the mainstream of public consciousness with innovative performances in the Eighties . . . and then, with other members around Dadson, beyond.
These days Dadson – who is a New Zealand Arts Laureate and lectured at Elam School of Fine Arts in Auckland – is best described as a sonic artist in that he explores the world of sound, visual arts and improvisation.
He works internationally as much as at home in New Zealand, and this year was one of a number of sonic artists at the Venice Biennale. This month a video installation of his opened in Germany.
He has traveled to Antarctica and Tiritiri Matangi in Auckland's Hauraki Gulf to explore and create sonic and visual art.
This 85 minute documentary by Orlando Stewart and Simon Ogston – who previously did docos on the Skeptics and Chants R'n'B -- opens the door into Dadson's thinking and art practice and, most importantly, illustrates how his work is built on a human scale even if it is exploring ethereal or cosmic ideas.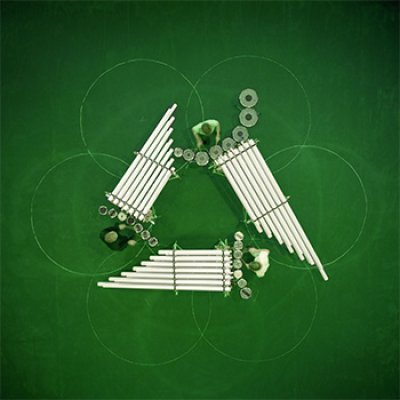 Some of Dadson's work has been highly structured – one need only think of this breakthrough From Scratch pieces like Gung Ho – but improvisation ("following the nature of things") has also been a cornerstone.
When this film opens we see Dadson working with random designs in colourful inks from India on paper. As much as anything else however, the sound of the paper – which Ogston enhances – is a part of the discovery.
Improvisation, he says, is "a vehicle, a conduit, for the voices of the instrument and the shape and structure that occurs to you in the moment".
"It's not always successful but sometimes magic occurs and that's the beauty of improv. That potential has always been amazingly engaging for me as a musician."
The broadly chronological film which follows takes Dadson from working in Cornelius Cardew's Scratch Orchestra in London in the late Sixties -- the crucible of avant-garde forms, visual artists and improvisation between art and popular culture at the time – through Dadson bringing the ideas back to New Zealand.
As Wystan Curnow notes, just by doing that innovative New Zealand sonic art was now connected to the international world instantly, not playing catch-up.
The New Zealand Scratch Orchestra in the late Sixties/early Seventies (out of which From Scratch emerged) used found objects and considered sound as a sculptural form.
Commentators, group members and fellow travelers like Leon Narby, Geoff Chapple and Bruce Barber make intelligently pointed observations on the nature of the music and performances, and we see the sound and group refined into percussion stations and making their own instruments (like those famous PVC downpipes hit with jandals which owe something to Solomon Island percussion and gamelan).
What From Scratch did was music and performance art and entertainment. The event itself was the art"
And they took it to the world.
"This is avant-garde music and different," says Curnow, " but in no sense did it ever alienate its audience. You'd have to be pretty stodgy in your expectations not to be won over by From Scratch."
The music of the early From Scratch (clinical minimalism" says Dadson) morphed into larger ensembles which included vocals and other instrumentation. Like some living entity it was always changing and growing.
Through concise interview footage, some of Dadson's own footage, Gregor Nicholas beautifully shot films of From Scratch we get a real sense of how focused Dadson and the group could be. When members left Dadson kept it alive.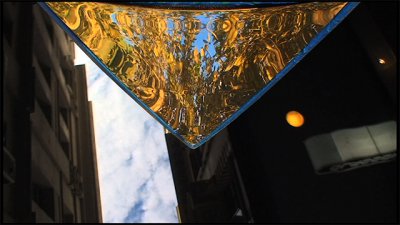 But as of much interest is the final third of this documentary where we see him growing into other areas of art practice less familiar to the mainstream audience.
One of the cliches of 21st century language is that of "a journey" but this film reinstates that description as having real meaning. The journey Dadson and others took was perhaps more important than whatever destination was out there.
And through his current work – as interesting and innovative as anything he's done, sometimes playful but always provocative – the Dadson journey continues.
Let's hope he never arrives at a destination.
You know he won't.
Philip Dadson: Sonics From Scratch screens at the New Zealand International Film Festival in Auckland, Saturday July 25 3.45pm, Sunday July 26 4pm and Thursday July 30 1.30pm. For scheduling in other centres see here.