Graham Reid | | 1 min read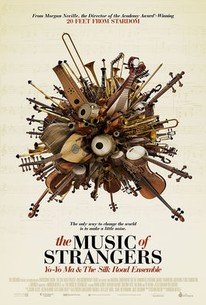 If
Chet Baker
and
Dean Martin
shared one trait it was that of being cursed with gifts which came so easily to them they they treated them with casual indifference.
Baker could sing and play trumpet without effort, Martin did the same with singing, acting and clowning around on stage or television. They became so indifferent to their gifts they rarely tried to push themselves beyond and to challenge themselves. Everything came so easily – too easily – to them.
Paris-born Chinese-American cellist Yo-Yo Ma might have fallen into the same dissatisfying hole. He was introduced to American television audiences as a six-year old prodigy by Leonard Bernstein and played for the Kennedys.
In this doco-cum-travelogue which follows him through his past and around the world, he says he needed to push himself . . . and that has taken him to play and trance-dance with the Bushmen in the Kalahari as well as forming the Silk Road Project, his cross-cultural ensemble: "The Manhattan Project of music" says Theodore Levin, the project's first executive director.
"We invited about 16 composers and performers from the lands of the Silk Road [China to Venice] meeting in a kind of workshop. No one knew what was going to happen."
They met for the first time in 2000 in Massachusetts and tried to find common musical ground that couldn't be dismissed as cultural tourism.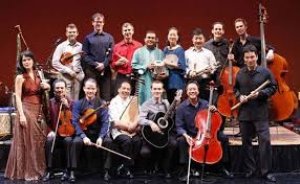 And between the different cultural and musical backgrounds of the many Ensemble performers over the years they have found music which brings forth the commonality of human expression and existence, sometimes grounded it in dance, at other times in profound melancholy and reflection.
Many of the musicians (from Iran, China etc) had been through cultural revolutions, personal tragedy, dislocation and more . . . all of which they bring into the Ensemble's ethos.
Director Morgan Neville (20 Feet From Stardom) allows the participants to talk candidly, follows rehearsals and performances, inserts relevant archival footage and takes on the Ensemble as Ma sees it, a work in constant progress and flux.
The xenophobia after 9/11 – a year after the formation of the first iteration of the Ensemble – introduced doubts about whether such cross-cultural conversations were even going to be relevant.
But as Ma observes, "Culture doesn't end. It's not a business deal where at the conclusion of the business deal it's done. It's not an election cycle, it's about keeping things alive and evolving . . . and that's when all of our trouble began".
The final two thirds of this compelling, sometimes funny but just as often insightful, doco addresses how the ensembles evolved.
And the often remarkable music it has made. But just as importantly the connections it has forged between cultures, musicians and individuals.