Graham Reid | | 2 min read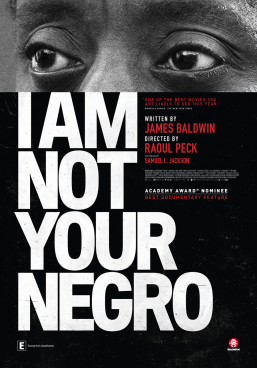 Some years ago in New York I went up to Harlem and by chance there was an exhibition of photos and memorabilia about James Baldwin.
It was interesting to note that among the many people there, were a significant number of college age kids, all of whom seemed quite engrossed in the life and times of this great black thinker and writer.
A woman there with her dreadlocks piled high and wearing a dashiki came over and was curious as to why I might be there, the only white face in the room.
She was surprised when I said I knew of Baldwin's work and I was just as surprised that she knew where New Zealand was. We exchanged jokes about that.
But Baldwin's work has transcended the barriers of race and place and time, and he – like Le Roi Jones/Amiri Baraka, Maya Angelou, Langston Hughes, Alice Walker, Cornel West and many other black writers – was one of the foremost intellectuals and voices of the 20th century.
As a gay man he also articulated matters of sexuality.
Yet in truth, what did I know of James Baldwin? Just a few bits and pieces . . . and all from a distant, white perspective.
I did not and could not know James Baldwin in any meaningful way, a point rammed home by the immensely powerful documentary I Am Not Your Negro.
In June '79 – eight years before his death – he began to write Remember This House , a personal history of America based on the lives of three of his murdered friends: Medgar Evers, Martin Luther King and Malcolm X.
The project got now further than a few dozen pages of notes but that forms the spine of this remarkable work which weaves together archival footage of race riots and freedom marches, striking period photos, snippets of his writings and interviews and speeches, and contemporary news images from Black Lives Matters.
Baldwin describes himself as an outsider: He was not a Christian, member of the NAACP, the Black Panthers or Black Muslim movements. He was not a Southerner or a marcher but in '57 after almost a decade away from New York he was in Paris, an intellectual being feted but not paying his dues. He was not missing America, but he missed his brothers and sisters and family, Harlem on Sunday mornings, the music and black style.
He saw a photo of 15-year old black girl Dorothy Counts "being reviled and spat upon by the white mob as she was making her way to school . . . history jeering at her back"
He returned to the United States – feeling himself as a man passing through – and looked at the world America had made for itself and its black citizens.
The film deconstructs the white culture of America from a black perspective through music (blues, spirituals and James Brown), the FBI files on him and advertisements portraying cliched images of black mamas and yas-sah servants, wide-eyed frightened black actors. He sees the heroes in movies who were white and had the right to take vengeance and he came to believe "my countrymen were my enemy".
It takes human form in segregationists and the hate-filled faces of white citizens opposed to schools being integrated, in police brutality, violence against the black communities and the murder of their leaders . . .
In his articulate and insightful voice (in places read by Samuel L Jackson), Baldwin stood as a witness to history. And the text speaks to us also.
As Baldwin speaks of himself and the three figures he takes as his pivot (none of whom lived to see 40) you recognise that these men loved America in their own ways despite its appalling history in terms of race. All wanted a better, more fair and equal America which went beyond its apathy and ignorance and hatred to be a better place.
I Am Not Your Negro is a complex, intellectual, possibly inspirational and important documentary which challenges at every turn.
As he says in words which resonate with clarity even now, "to look around the United States today is enough to make prophets and angels weep. This is not 'the land of the free', it is only very unwillingly and sporadically 'the home of the brave'".
I Am Not You Negro opens in the following selected cinemas in New Zealand on September 21.
CINEMA LOCATIONS

Auckland

Rialto Newmarket

Wellington

Lighthouse Cuba

Christchurch

Alice Cinematheque

Dunedin

Rialto Dunedin

Regionals

Cambridge - Tivoli Cinema

Motueka - Gecko Theatre

Raglan - Raglan Arts Centre

Rotorua - Basement Cinema