Graham Reid | | 4 min read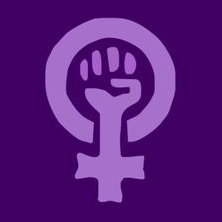 Some years ago Elsewhere interviewed the American music writer and social historian Robert Gordon who, in passing about race in his country, said that his high school children didn't know which came first, the Civil War or the Civil Rights movement.
Elsewhere's experience of university students in this country is sometimes similar, for many young people the past seems to co-exist and coalesce so rock'n'roll Elvis was around at the same time as punks, and the reason punks in Britain were angry was because things were bad in those post-war years . . .
It is hard to explain that the "war" ended in '45 and punk was more than three decades later to people who have little sense of history, and of them quite a number simply don't care.
Which is one reason why this Soundtracks series on Prime (the Battle of the Sexes episode screening Friday December 8 at 8.30pm) is actually very useful.
Although in this particular episode the captioner might have been one of Robert Gordon''s kids because the seminal Lesley Gore song You Don't Own Me – written by two men, incidentally – is located in '72, not '63 when it did actually come out.
That decade between was 10 years of incredible difference with the emergence of articulate voices such as Bella Abzug, Susan Sontag, Bettie Friedan, Gloria Steinem, Germaine Greer and many many other women who defined and refined the feminist cause.
This hour-long doco begins however on the tennis court not the Supreme Court with the "battle of the sexes" in '73 between Billie Jean King and Bobby Riggs. It became a media sensation, there was debate and controversy, Riggs was bellicose (he'd beaten Margaret Court), and it was a Vegas circus at the Houston Astrodome – King carried in by bare-chested hunks, him on a cart pulled by gals in skimpy outfits.
But on the court it was serious.
And she whumped his arse.
It was more about the symbolism than sport . . . cue Helen Reddy's I Am Woman of the previous year which was massive at that moment.
As with other episodes in this series, the music actually takes the back seat behind the story being told . . . but that in fact is a strength because if the idea of the artists and songs gets you to sit down then it is the whole arc and images from the past which keeps you there.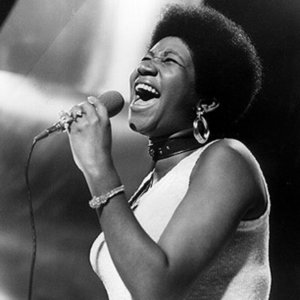 This particular episode opens with the bullish, idiotic, self-obsessed and controversy-baiting Norman Mailer (who says he doesn't like women, they should be kept in their cages) but then flips through the King-Riggs showdown and back into media images and smothering of women by the cultural expectation in the Fifties and Sixties . . .
Cue Gore's terrific You Don't Own Me.
Myths were being busted ("Women were 'given' the vote"), questions raised about women being activists in the anti-war and Black Panther movements but relegated to making the coffee not the speeches, bras were not burned (such symbols of oppression binned but not set in flames), there was the globally-covered demonstrations at the Miss America pageant in Atlantic City in '68 . . ,.
Cue Aretha's Respect (written by Otis Redding) which became an anthem: "Sock it to me . . ." Try explaining that to a teenager today, if you will.
But here in the context of the images it will make perfect sense in an era when women could also take control of their own bodies and sexuality.
Cue Loretta Lynn . . . and her famous, and famously banned, song The Pill.
Then came the sexual revolution.
Cue La Belle with the sexually liberating Lady Marmalade.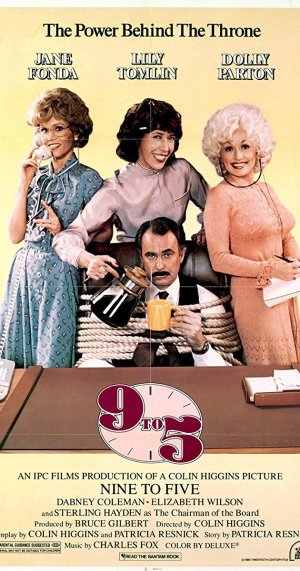 "It was a hooker's anthem," says Patti La Belle.
Everything – and in some areas nothing – was changing.
There was the backlash: from the Christian Right, from the medical profession, from men threatened by the vast numbers of women saying they were "drowning in the typing pool" . . .
Cue the very funny but subtly socio-political movie Nine to Five in '79 and Dolly Parton's pointed theme song . . . and Jane Fonda (once derided as Hanoi Jane for her opposition to the war in Vietnam, today seemingly derided for her facelifts) articulating discontent with gender roles.
And then there was the confusion of post-feminism . . . and hip-hop and cock-rock videos; Madonna, Cyndi Lauper, Pat Benatar taking the ground back . . .
Cue Love is a Battlefield . . . .
These are strange days indeed when the temporary US president is on record as saying he could grab women in the pussy and his administration is cutting back on health care for women's health organisations, when women still lag far behind in the slave wage economies . . .
And the almost unbelievable sexual harassment charges today . . . which in America began in modern times, lest we forget, with the astonishingly courageous lawyer Anita Hill – a black woman – in '91 going up against the appointment of Clarence Thomas – a black man – to the US Supreme Court. And she having to testify to an all white-male Senate enquiry.
(And how loaded was that with race and gender?)
Cue Queen Latifah, Salt'n'Pepa . . .
And Hilary Clinton accepting the Democratic nomination . . .
"Wring your hands and roll up your sleeves" because there is work to be done . . .
Yes, this doco in the Soundtracks series is specifically American.
But if you have young daughters and -- as importantly -- young sons, this doco should be appointment viewing and a conversation starter.
Tell the kids it's about rock music and grunge (the Riot Grrrl movement), and it might also get them to understand that idea of something called "history" . . . and that different time zones don't just co-exist. This is a continuum and they are part of it.
This excellent entry in the Soundtracks series confronts sex, the marginalisation of Black Women, male culture and so much more.
And it takes the journey from what young people consider Way Way Back to The Now.
Give the kids -- and yourself perhaps -- something called "history"?