Graham Reid | | 2 min read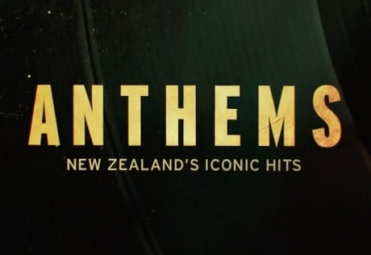 It's an odd thing but the more nuanced and articulate a political song is, the less successful it is likely to be. People want slogans like Lennon's reductive All YOu Need is Love, Give Peace a Chance and Power to the People, not Costello's Tramp the Dirt Down.
"The simpler the lyrics are, the more people will remember them," says Dave Dobbyn. He's talking about the boozy Bliss however. And it is a Kiwi anthem.
But when it comes to what makes an "anthem" . . . well, there is no telling.
When a song leaves an artist's control people will do what they will with it.
Think of that great anthem of racial unification and youthful joy Dancing in the Street. Within a few years when the ghettos erupted "dancing" meant rioting.
And how do we explain a crowd at a rugby match in New Zealand bellowing "why does love, do this to me?" by the Exponents. What does that have to do with the terraces exploding when a try is scored?
That, in part, is what producer/director Julia Parnell (who also directed the excellent and quite riveting doco on Martin Phillipps and the Chills) seeks to answer in this five-part series on Kiwi anthems, those songs which are part of our soundtrack.
Familiar songs by Gin, Jordan Luck (of the Exponents), Dave Dobbyn ("call me loyal" for a boat race?), Shihad, Six60 and others are put under the spotlight with the artists, others (Shapeshifter, Lorde, Brooke Fraser, Don McGlashan et al) and industry professionals commenting on the songs, what they mean in performance and more.
As Jon Toogood of Shihad notes in the first episode, the audience is simply waiting for that moment when The Anthem comes up to go crazy: witness Dave Dobbyn and Peter Urlich fronting Bliss ("we wrote this song in about 10 minutes" says Dobbyn) at Homegrown last year.
And away we go into classic Kiwi songs and some of the story behind them.
When the Cat's Away's Melting Pot is an interesting oddity in that its message of miscegenation in the late Sixties hit the hippie-era spot and in a New Zealand wanting to party in the Eighties when the Cats covered it, but maybe today it runs counter to cultural and racial identification.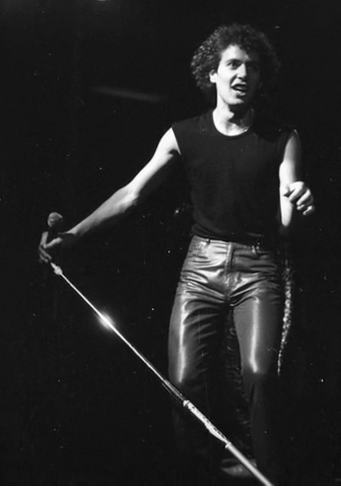 And how many who have bellowed along with the Mutton Birds' superb Dominion Road have really listened to those dark lyrics?
There's a lot of good live footage here and musicians speaking about the effect of an anthem on the crowd ("an undulating mass" says Lorde) and themselves. Tom Larkin and others talk about managing the energy of the crowd, Toogood says you pretend to be a rock star and then you become it.
There are digressions into the grind of touring, the role of the frontperson and such, but there's very little analysis of why these particular songs worked more than others: Bliss is an easy one of course, simplicity is the key to many.
Maybe that will happen in subsequent episodes.
Worth tuning in to these hour-long episodes find out.
Now, if only someone could write a compelling political song which would become an anthem.
Keep it simple, though.
Anthems, New Zealand's Iconic Hits premiers on Prime, Sunday 28 April at 8.30pm